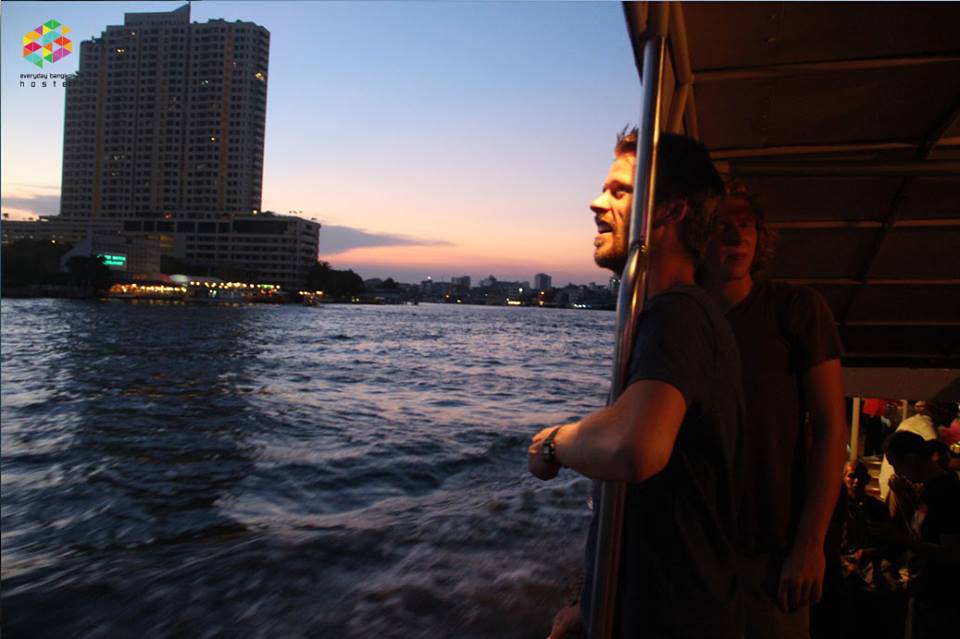 Bangkok is well-known for its traffic issue. If you'd like to visit Bangkok attractions around this capital city during the day, you have to think about the destination, route and how you would like to be there. The skytrain and subway are other good choices but mostly on pass by the main business area, not the old town. Today, we are pleased to represent you to "Chao Phraya Express Boats"; one of Bangkok public transportations.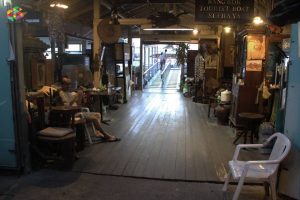 Let's get start from our Everyday Bangkok Hostel. As you see, our place is on the corner of the T-junction. Turn left and go forward on Si Phraya Road. You just walk straight around 10-15 minutes to the other side. You'll see the building of Royal Orchid Sheraton Hotel.Next to the hotel, turn left to the alley with the sign of "Si Phraya Pier". From here, you can check out which pier will be your destination by taking a ride by Chao phraya express boat.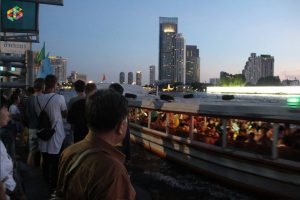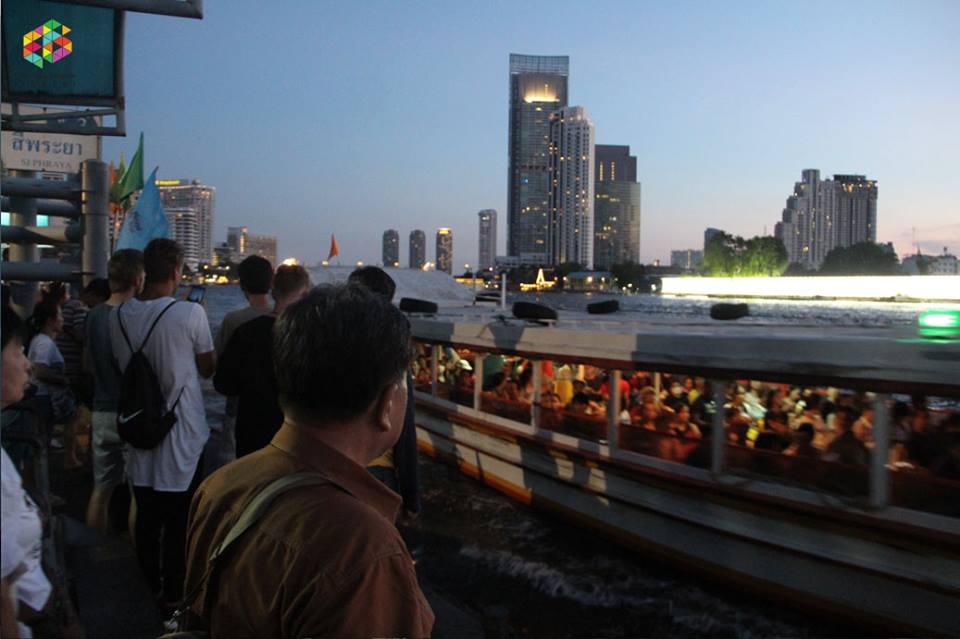 Central Pier: Sathorn / Saphan Taksin
          You can take a boat here and then change to the skytrain at Saphan Taksin BTS station (Silom line) to travel around Bangkok. Also, you can walk to Wat yannawa or The boat temple about 10 minutes walk from the pier. This Bangkok temple was built since Ayutthaya period. Some of buildings were rebuilt by King Rama III.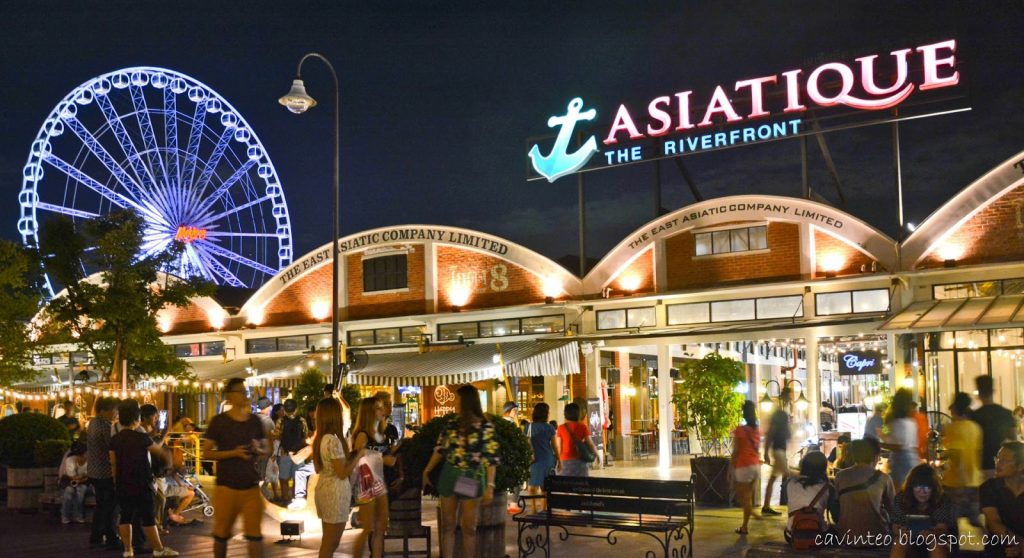 You can also take a bus to Asiatique The Riverfront in Bangkok. This place is one of famous Bangkok attractions and well-known for great experience night shopping at bazaar. There are a lot of restaurants and ferris wheel for an amazing views of Bangkok.
Tha tien Pier
          Wat Pho or Temple of the Reclining Buddha: Just walk straight from Tha tien pier. You will be at the Wat Pho temple. This temple is famous for the enormous Reclining Buddha image or Phra non (Thai word literally means to "Buddha Sleeping)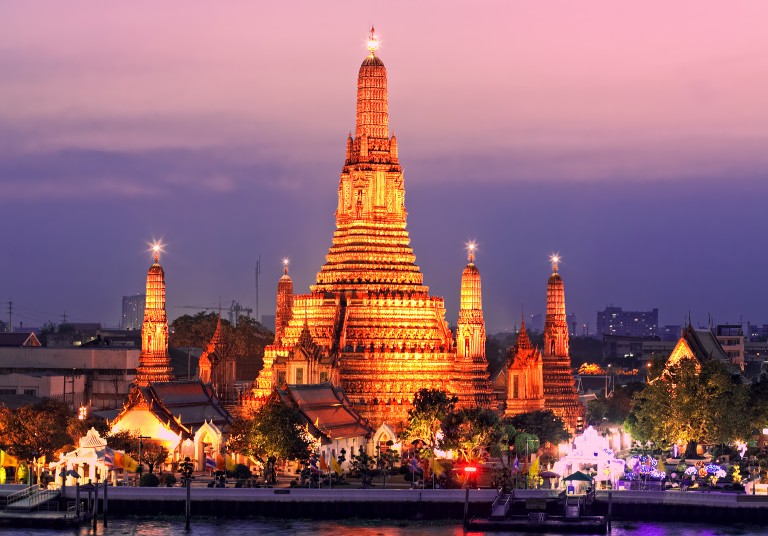 Wat Arun or Temple of dawn: At this Tha tien pier, you can get off the Chao phraya boat and take another ferry to cross the river.  Then, take a 5 minutes walk from the pier to  Wat Arun.
Wang lang (Prannok) Pier
           This pier is located opposite the side of Grand palace(one of Bangkok attractions,get off at Tha Chang). It has a Bangkok market which is well known in shop for both local and tourist shopping lovers. It has clothes, accessories, drink and food shop along the way.
           What better way to end your one day trip in Bangkok through Bangkok's culture and history but to find the perfect hostel in Bangkok to cater to your needs and provide you comfort and a beautiful experience. Look no further and let Everyday BangkokHostel offer you a true Bangkok experience through the vibrant décor and distinctive concept of their hostel and get a chance to meet and share stories with fellow travellers!
LittleSparrow