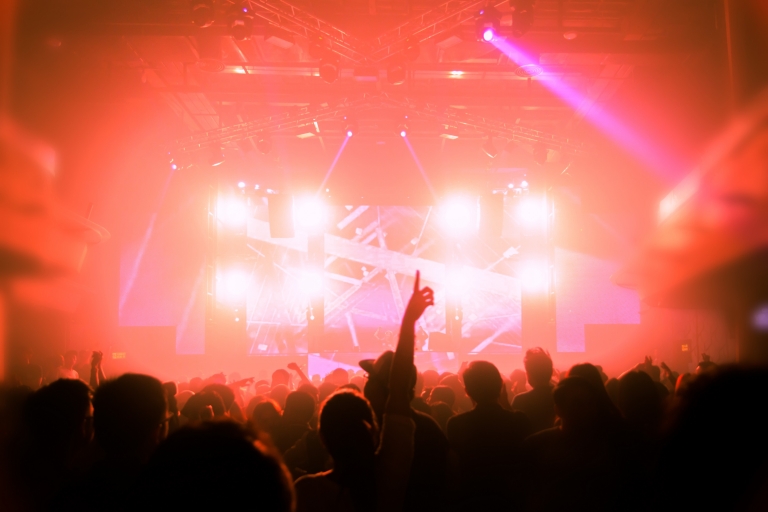 Bangkok nightlife has earned a reputation for night owls from different parts of the world. And it is constantly evolving.
What to see in Bangkok during the night ranges from flashy nightclubs to hip cocktail bars and posh rooftop bars. The nightlife in Bangkok has come a long way from adult-themed clubs to much more diverse party scene. Different types of partygoers can take their pick from the long list of trendy night spots around the city. So whether you fancy a night of non-stop dancing or just sipping a glass of margarita while taking in the 360-degree city view, this list of amazing night spots in Bangkok just might come in handy.
The diverse Bangkok nightlife scene
At night, the city is buzzing with energy. And if you're one of the travellers who go to Bangkok to experience the night scene, the list of places of interest in Bangkok goes on and on – underground bars, world-class nightclubs, and much more. To best experience Bangkok nightlife's diversity, check out some of the city's night spots that cater to different types of fun-loving crowds.
Check out the party scene while dancing to the beat of hip-hop, trance, or live music at one of the bars lining both sides of the streets at Route 66 . Standing crowds that are drinking beers or whiskey are a familiar sight in this night spot. Meanwhile, if you want to check out an exciting line up of local and international DJs, head to Insanity . Insanity offers plenty of room to dance and socialize. The bar is also conveniently located on Sukhumvit Road, just a stumble away from Soi Cowboy and Nana Plaza, the popular spots that are frequented by both tourist and local night owls.
Party with a 360-degree view of the city
Some of the best Bangkok attractions during the night are located above the sparkling city lights. And if you're the type who shies away from streetside bars and overcrowded places, you can enjoy the intimacy of some of the city's rooftop venues with a full 360-degree city view. Sky Bar rooftop at Lebua State Tower  offers the captivating views of the Chao Phraya River and the surrounding places that are beautifully lit at night, perfect for relaxing or lounging back with your family or friends.
The hip Bangkok nightlife places you should check out
If you're not into bustling clubs filled with people who dress to the nines, hip and trendy places like Tuba Bar and Hemingway's Bangkok might tickle your fancy. Tuba Bar's is a part thrift store with bohemian-inspired decors that make it one of the ultimate "hipster" hangout in the city. Alcoholic beverages are reasonably priced in this bar.
The quaint colonial vibe of Hemingway Bangkok is perfect for customers who simply want to exchange conversations over a few bottles of ice-cold beers. There's also an exterior garden, Cuban cigar and sports bar, and a nautical-themed dining room.
If all those socializing and partying have zapped your energy and you find yourself wondering where to stay in Bangkok, look no further than Everyday Bangkok Hostel . This fully-equipped hostel in Bangkok offers the comfort and convenience you need after a night of excitement in the city's hottest night spots.