Thai beer is another choice in list of Thai beverages you'd like to give it a chance. Many locals and foreigners fall in love in some of these Thai beer. Let's check it out which beer will suit you guy's style.
          Thai beers normally come in 2 serving sizes. They can be a can or a small bottle size of 330ml. and a large bottle of 640ml size. Even though there are several local beer brands in the the store but their prices aren't that much different from the other ones. We recommend you try some fresh beer if possible as well.  By the way, these Thai beer in the following information are one of most popular beer among locals. You can find it almost everywhere.
Chang Beer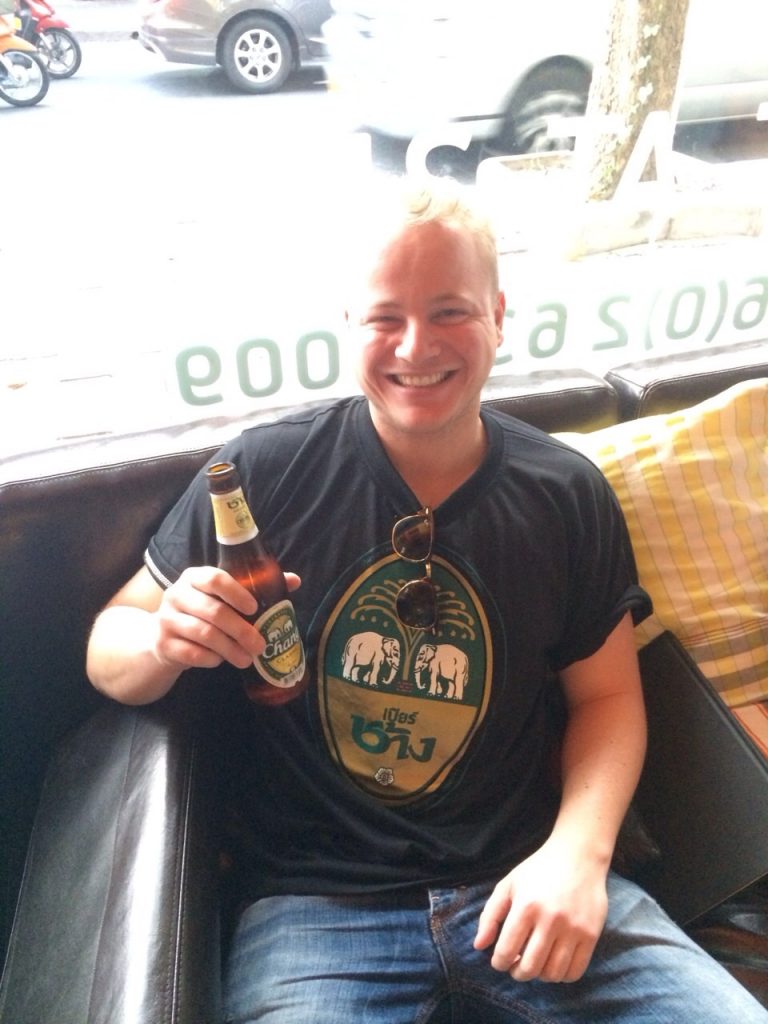 Bottle: Green bottle with golden color label
Brand Mascot: Elephant
Alcohol: 6.2% ABV
Chang is a kind of Pale lager beer. This beer is brewed by Thai Beverage Public Company.
Chang is more lager taste and go along well with spicy dish, fish and seafood. The recipe of Chang beer includes malt, rice and hop.
Singha Beer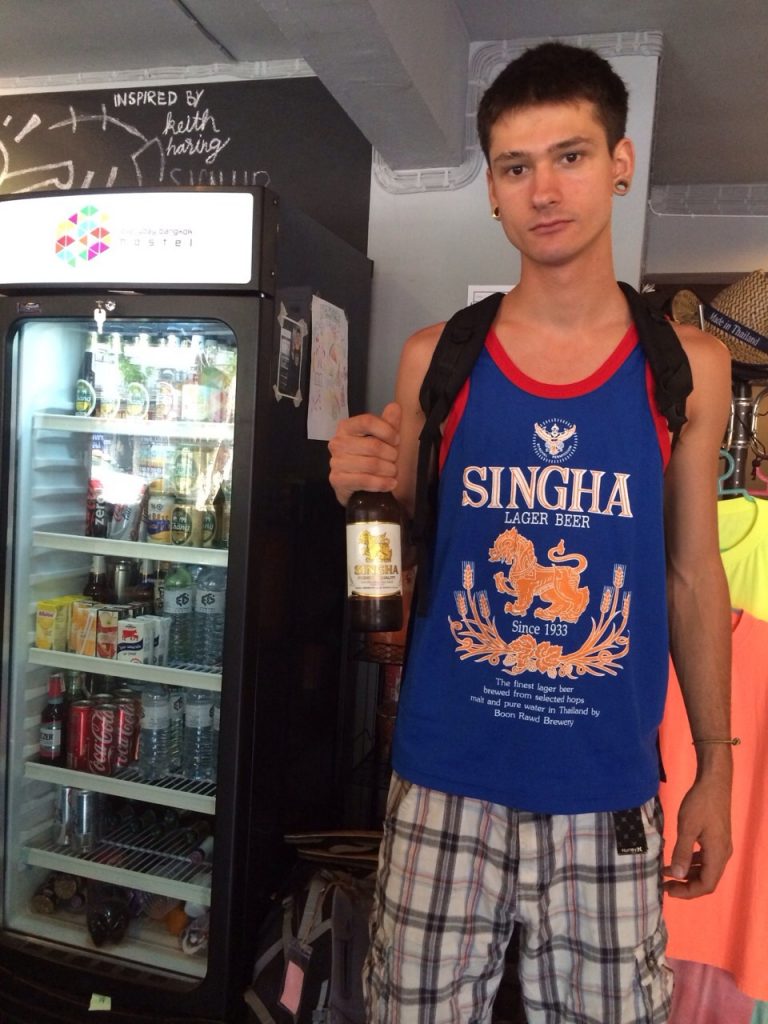 Bottle: Brown bottle with white color label
Brand Mascot: Lion (Mythological lion found in ancient Indian, Hindu and Thai stories.)
Alcohol: 5% ABV
Singha is a kind of Premium Lager beer. This beer has been brewed under the supervision of Singha Corporation Co. Ltd under Boon Rawd Brewery company. Singha is marked by a strong malty flavour which suit a perfect drinking companion with food like a Thai curry dish.
Leo Beer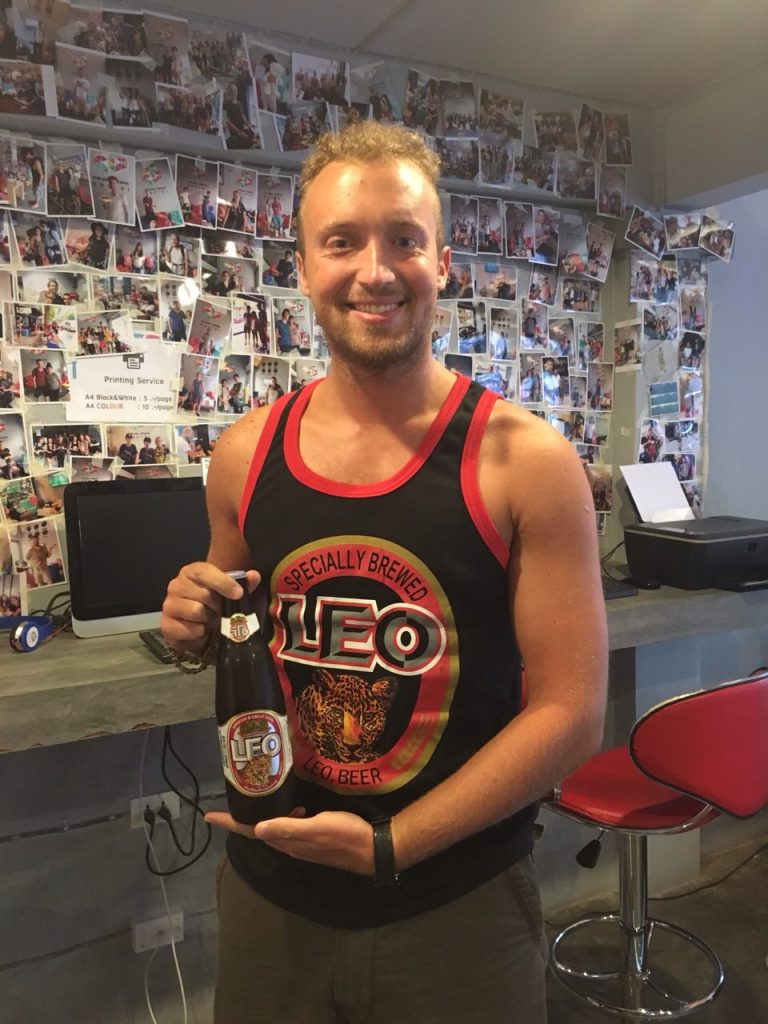 Bottle: Brown bottle with red color label
Brand Mascot: Leopard
Alcohol: 5% ABV
Brewed by Boon Rawd Brewery same as Singha beer.
Leo Beer is a full-flavored standard lager beer with a smooth and pleasant finish.
Snacks and Side dish for Drinking time.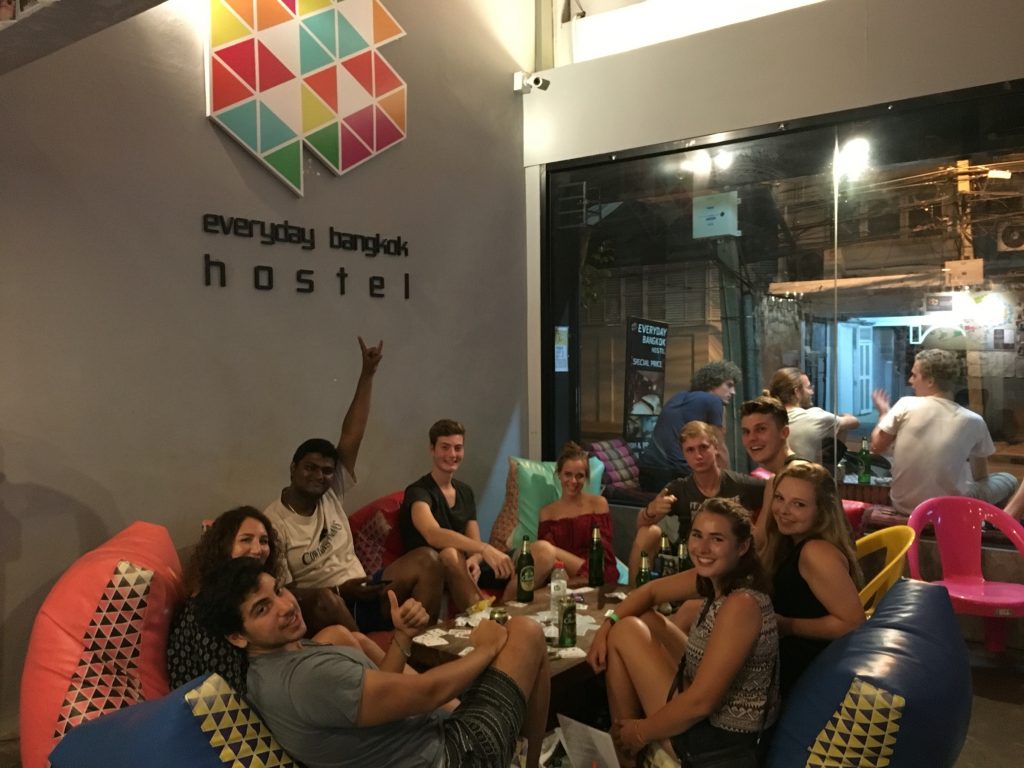 Thai locals prefer drinking beer with some deep fried food like chicken wings, roasted peanut. Some spicy salad or stir-fried herb with meat are one of the popular dish here. At our Everyday Bangkok Hostel, you can enjoy your drinks with our tasty  snack and Thai food. We also recommend you to try Tom yum kung or Shrimp spicy broth with herb. It's perfect with chilled beer.
          Let our Everyday Bangkok Hostel offer you a memorable moment with peaceful place during your stay, lead you through experience new dazzling cultural and lively living life-styles
in Bangkok. With nice accommodation and friendly staffs ready to your wonder of any information request. Check out this one of best guesthouses in Bangkok room rates at www.everydaybangkokhostel.com. Have a good trip and See you soon!
LittleSparrow