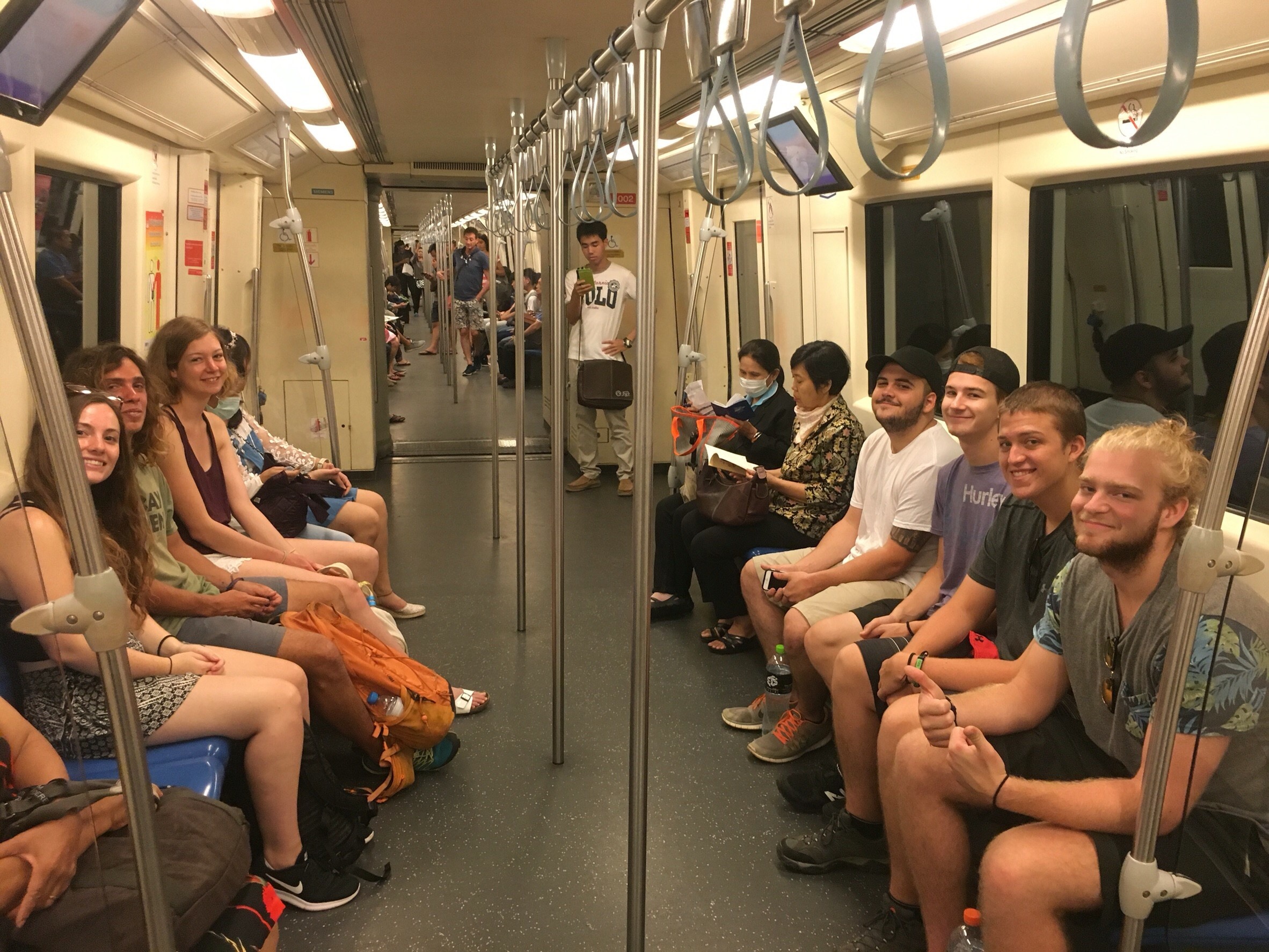 Bangkok is one of the most traffic cities but it is more easier to travel around with its other public transportations. Today we'll explore Bangkok with the Bangkok MRT metro train together.
          Just take a 5 minutes walk from our Everyday  Bangkok Hostel to the Bangkok MRT (Samyan metro station). You can check out where you guys can hang out and travel along the Bangkok  MRT line from this following Bangkok attractions list.
MRT Chatuchak : Chatuchak weekend Market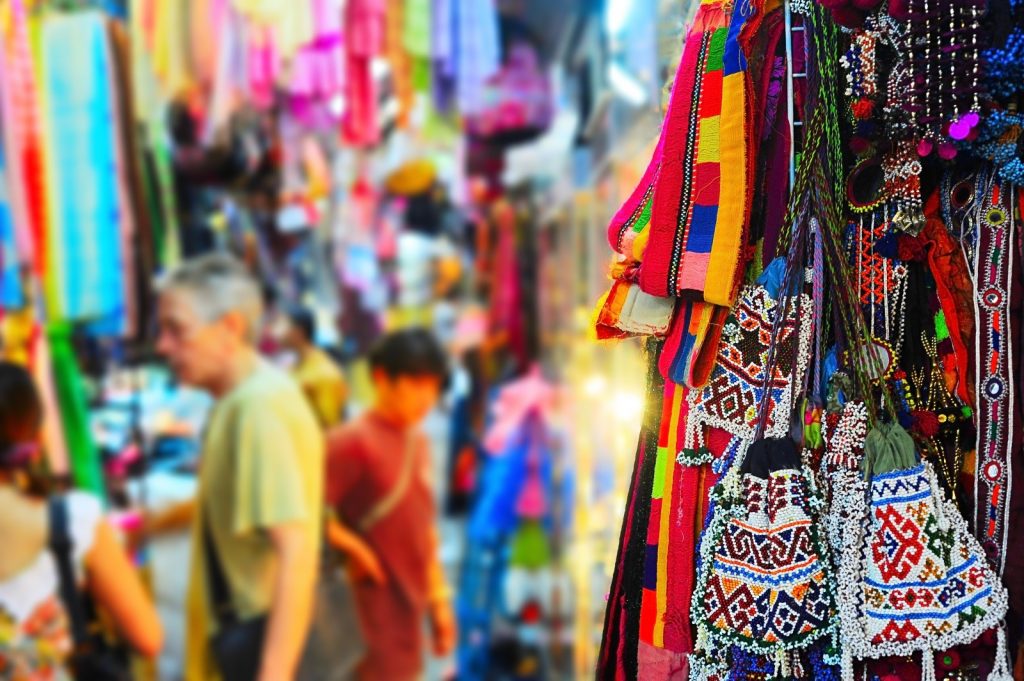 It has more than 8,000 stalls which are divided into many sections. They can be divided up to the types of product in the following list; 1. Clothing and Accessories, 2. Miscellaneous and Used Clothing, 3. Pets and Pet Accessories, 4. Plants and Gardening Tools, 5. Books, 6. Art, 7. Antiques and Collectibles 8. Handicrafts 9. Ceramics 10. Furniture and Home Décor and 11. Food and Beverages.
Opening hour:  Monday and Tuesday Closed
– Wednesday and Thursday – Plants and Flowers only – 6:00am to 6:00pm
– Friday – Wholesale Day – 6:00 a.m. to 6:00pm
– Saturday and Sunday – Main market days, everything available – 6:00am to 6:00pm
and Zone of "Weekend market" opens until Midnight.

MRT Thailand Cultural Centre: Ratchada Train Market
          This Bangkok night market is separated roughly into Food-drink zone and Shops-activities zone. You can find anything to eat from the local foods to international recipe fusion food with cheap price. There are some restaurants and mini bars. For good stuffs, you can find several types of clothing, from new trends to the second-hand ones.
Opening hour: 05.00 p.m. – 01.00 a.m. Daily, except Monday
MRT Sukhumvit : Terminal 21 Shopping Mall
          This Bangkok Shopping mall is ready to service you with the theme of international airports from several world-famous cities in one place. You'll find yourself lost the way in Rome, Tokyo city, London street, Istanbul or even in San francisco. This place is recommended for food lovers and tourist shopping lovers. There is a lot of wonderful great stalls and fashion label shops. You can watch movies at SF Cinema City theatre here.
Opening hour: 10 a.m. – 10 p.m. Daily
MRT Hualamphong: BKK's  China Town "Yaowarat"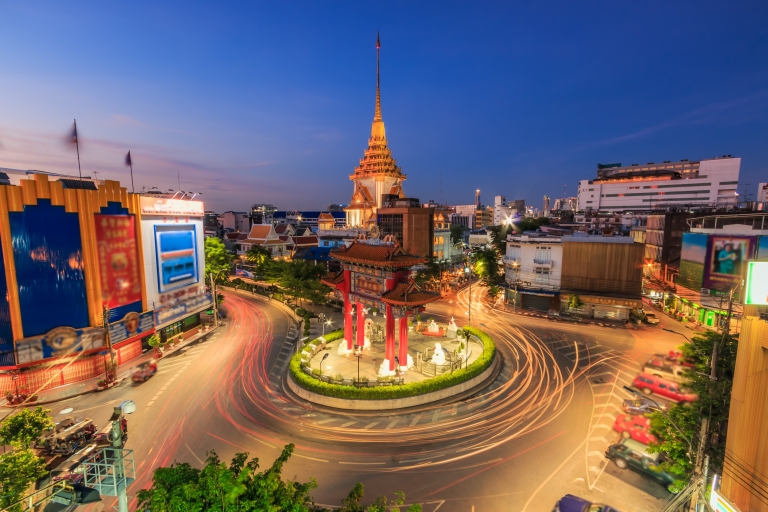 With this route, you can enjoy the views of Thai-Chinese style building, shop houses, markets, shrines and temples all along the way to Chinatown tourist attraction and Bangkok market.
Opening hours: Early Morning – Midnight. Daily, except Mondays
MRT Silom:  Silom road and Lumpini park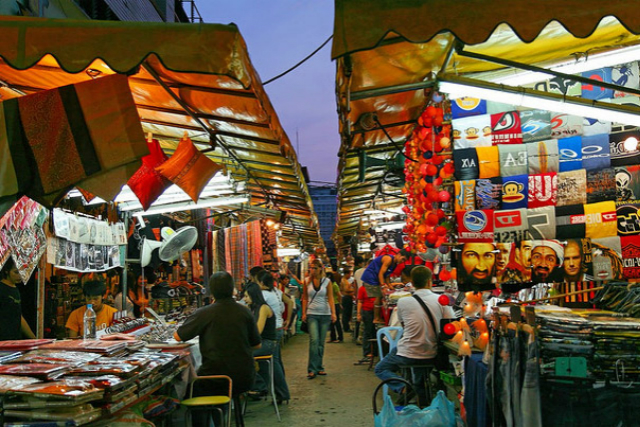 Silom road is the heart of business area of Lumpini sub-district, Pathumwan district, the main central business district of Bangkok. There is aBangkok  night market and shopping malls along the road to the old town in the other side of the road.
          Lumpini park is the huge public multi-purpose park with the estimated space of 142 acre and an artificial lake inside and this place has a lot of activities for all age visitors including locals and expats. Park opening hour: 4 a.m.- 9 p.m.
MRT Samyan : Best hostels in Bangkok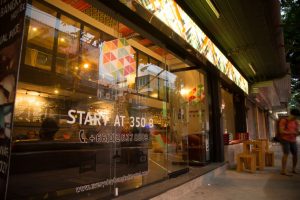 After a one day trip in Bangkok , there is nothing much better than laying yourself down in comfy bed and soft pillow. Let Everyday Bangkok Hostel be the place for your bedtime tonight.
Check out our room at  https://reservation.frontdeskmaster.com/?hostelId=dny0UUZufeLsOl3c%2FO9zGLKi9Et9Sj%2Fs to make sure you'll get the best rates.

LittleSparrow