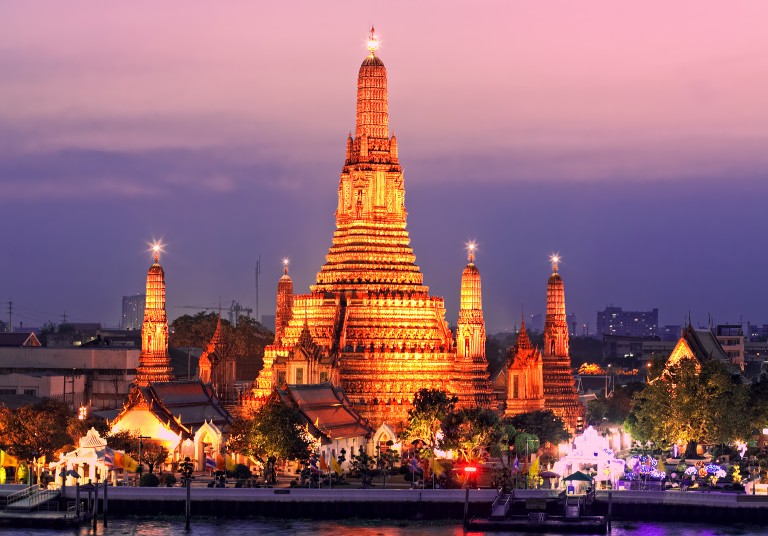 There are a lot of captivating places to check out and interesting things to do in Bangkok that you're probably scratching your head and wondering if you could possibly squeeze in only a few in a day. What to see in Bangkok should have a mix of leisure and cultural activities, in which the city is famous for. Here, we've rounded up a short list of amazing destinations to let you make the most out of your one day trip in Bangkok.
Before you marvel at the Bangkok attractions that are just waiting to be discovered, check in a great hostel in Thailand for a much-deserved rest before taking on a whole day of sight-seeing around the city. Check out the amenities of Everyday Bangkok Hostel, a hostel in Bangkok that offers an ideal blend of comfort and convenience amidst the lively city.
Taking the Khlong tour is a great way to start your one day trip in Bangkok. This riverboat tour allows you to soak up the city's culture, from the sights of locals lounging around their front porches to elderly vendors at the markets who are selling Thai noodles and vegetables at the floating markets. Khlong Lat Mayom, a famous Bangkok market, is also well worth the visit as it offers a wide selection of mouth-watering Thai foods and delicacies.
Your one day trip in Bangkok will never be complete without a visit to one of its historical temples. Wat Arun, also known as the temple of dawn, towers over the Chao Phraya River. The steep climb atop the one of the most magnificent Bangkok temples offers a scenic view of the river and its surrounding establishments. After taking a boat ride along the Chao Phraya River, which is the convenient way to commute around the city and take in the scenic views, you can check out Wat Arun up close and you'll be awed by the temple's architectural beauty. The temple is designed with colourful mosaic tiles. You can brave the steep climb up to the top and you'll soon realize why it's also popularly known as the Temple of the Dawn.
If you're up for some Thai seafood indulgence, head to Kuang Seafoods, a restaurant that is situated on the end of Rangnam Road. Suan or the sizzling oyster omelette and Boo Pad Pongali, a crab yellow curry, are two of the restaurant's must-dry dishes. The city is not just famous for its amazing tourist attractions. The scrumptious street foods are also among its selling points.
Yaowarat Night Walk / Silom Nightlife
If you still have some energy left, head to Hua Lamphong and take a walk or a tuk tuk to Yaowarat Road where you can do street shopping and bar hopping or munch on late-night snacks.
24 hours are barely enough time to experience all of the sights and activities the city of Bangkok can offer. But a taste of Bangkok in a single day will surely satisfy your wanderlust yet leave you wanting for more.