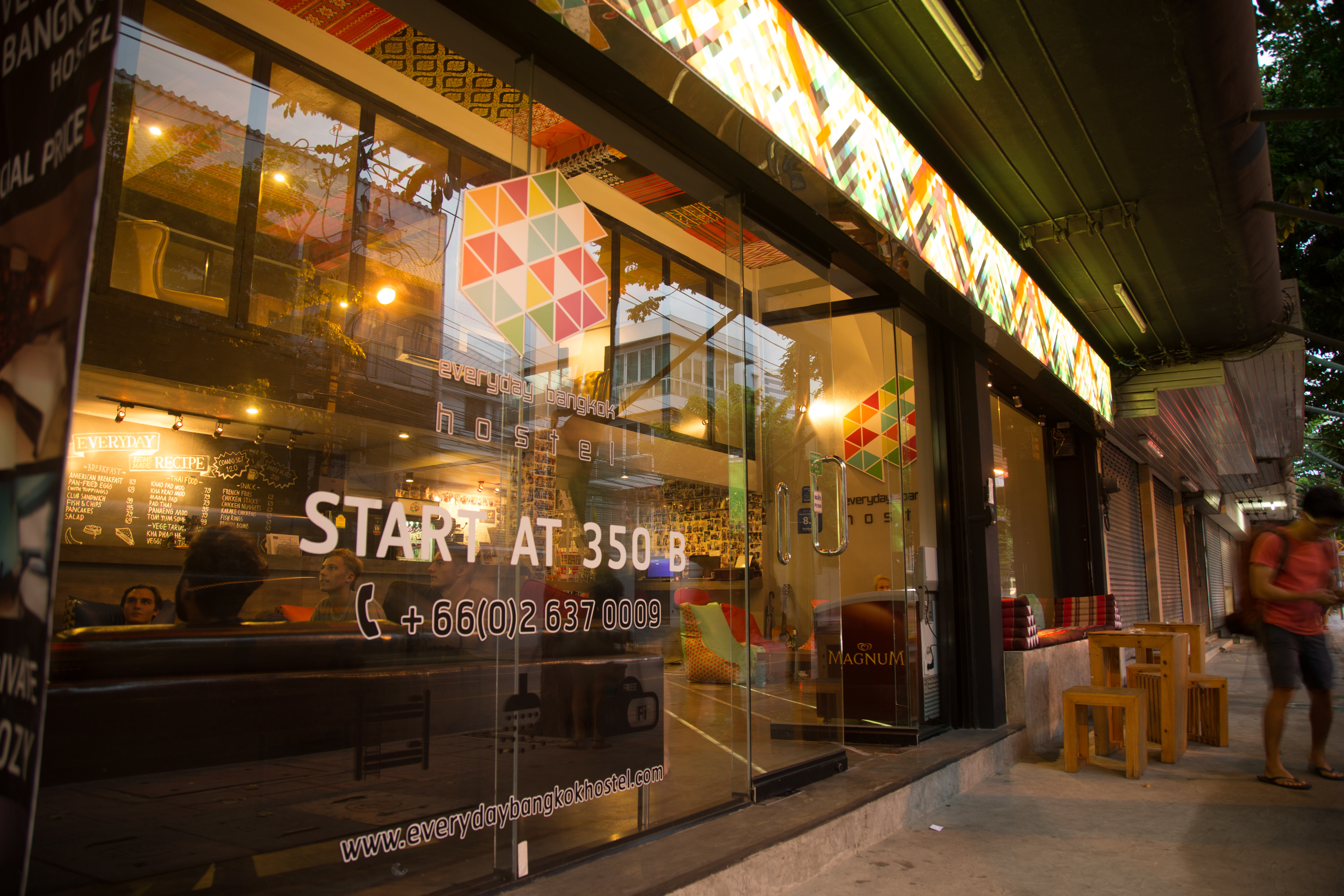 Just arrived and don't wanna go out for a big party but still don't know what are you going to do this night? Don't worry. Leave your stuff at the room and come back at the counter to see what our lovely staffs will recommend to you. If you don't feel like going out tonight , let yourself relax with other guests at Everyday Bangkok Hostel 's lobby and common room.
Exploring Patpong night market and Silom street food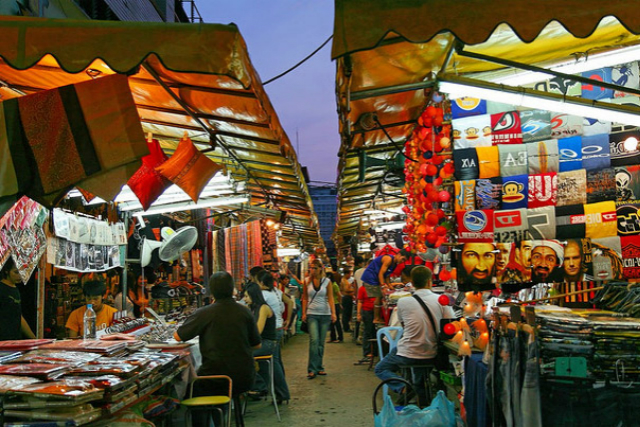 You can make 10 minutes walk from our hostel to the Bangkok night market near by. There are Patpong night market where you can get some popular souvenir hits like keychains, pockets and bags, colorful clothes and some of handmade accessories. You also walk through Patpong alley to reach Silom road in few minutes more. Silom road is also popular for their own great, yummy and cheap street food. Along Silom road, you can enjoy Thai food and snack from food carts and stalls.
 X-box, DVD player and movies time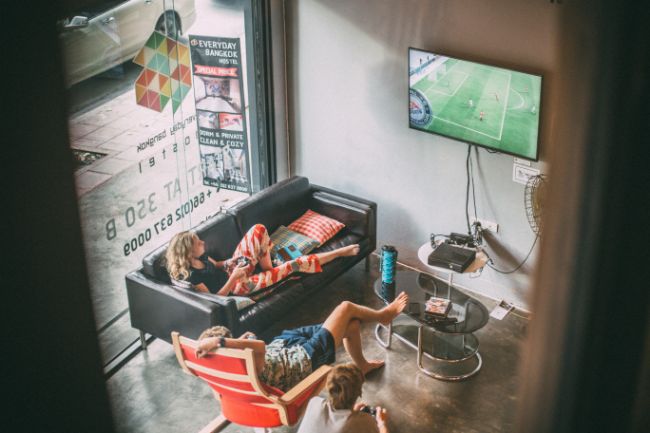 What are you waiting for? Everyone loves games! There is X-box player and a lot of your favorite games like FIFA football game, Need for Speed car racing and other of gamehouse ready to serve you guys. You can also select your movies or use your mobile to cast it to both of our TVs ( We have 1 TV at the lobby and another one in the common room) Enjoy your movies with snacks and drinks with us!
Chit Chat, Music and Beer at the lobby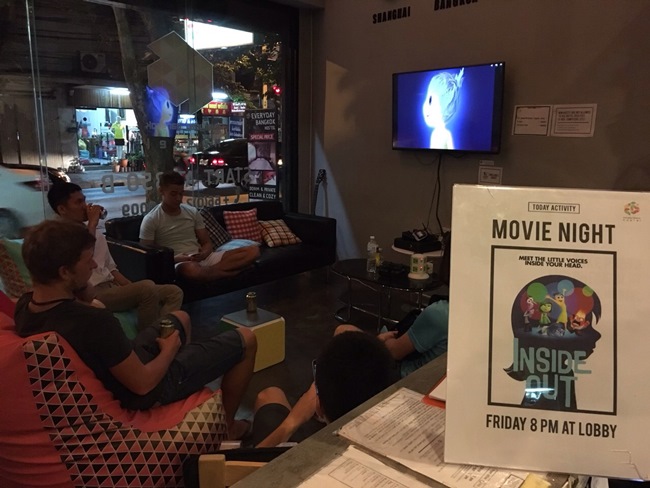 One of our guests best-loved moments is chit chat time with other guests. The perfect time is the evening when the lobby is crowded with people having their dinner. You can order our Everyday Bangkok Hostel Party Set Snack. There are 5 fried snacks including French fries, chicken sticks, nuggets, karake chickens, and fish rings. Beside, soft drink.We also have Thai Beer like " Beer Chang", "Singha", "Leo" and "Chalawan", "Chatri" Thai Craft Beer.
Books, Boardgames lovers and their favorite beverages
           On the common room, you will find our bookshelves full with many kinds of novel, and other books that travellers will love about guiding you through new places. There are some maps included with them. Our Everyday Bangkok hostel also has chess, jango, cards, and other board games for those who'd like to play in groups.
           There is nothing better to end your day staying  in Bangkok with a good Thai street food for dinner, let yourself relax under the hot shower, and then lay down in the clean bed and head on the soft pillow. All of this moment you'll get when staying in our Everyday Bangkok Hostel. Check out your room for the best hostel in Bangkok here at www.everydaybangkokhostel.com Looking forward to see you!
LittleSparrow