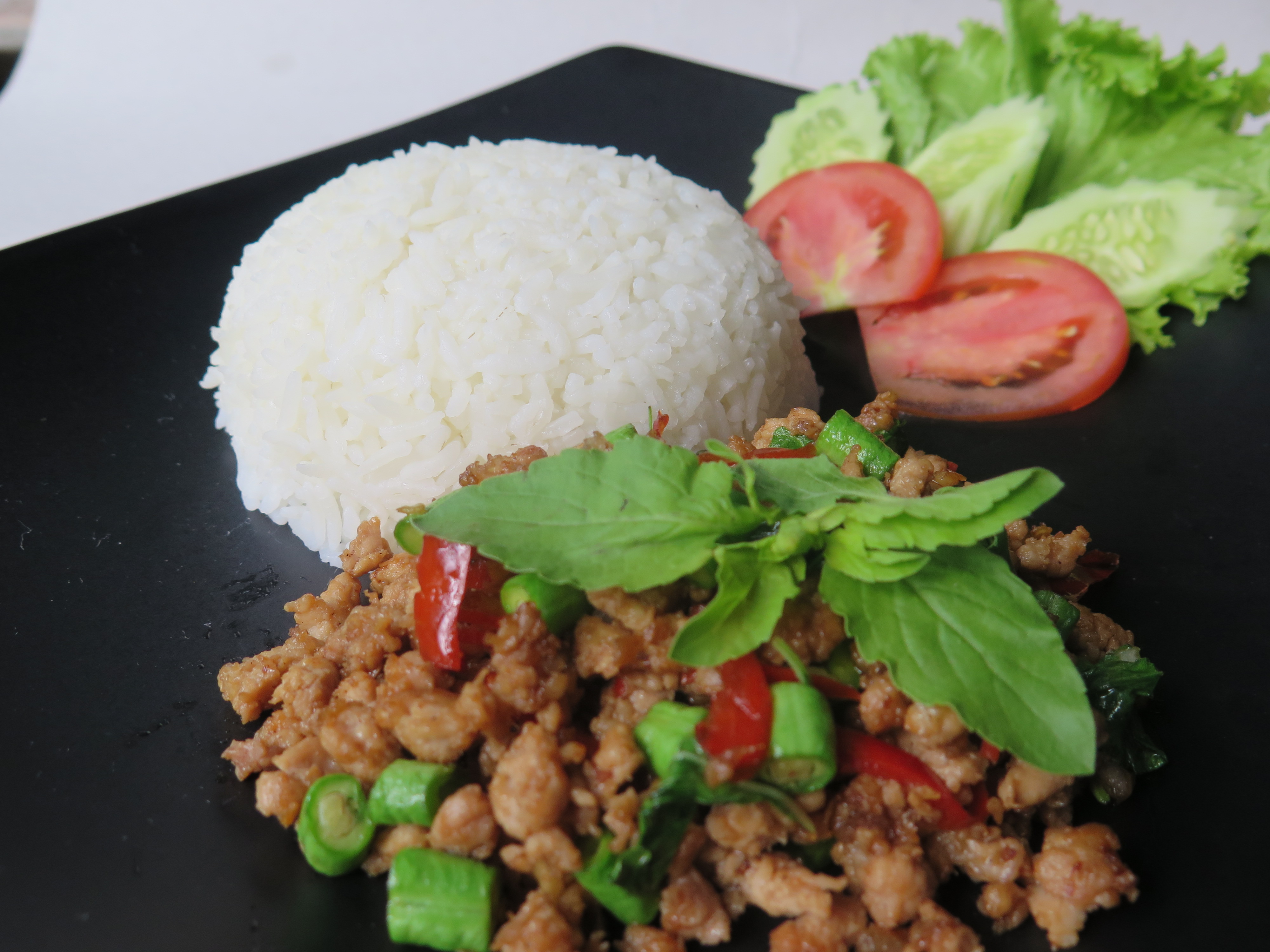 When you ask the travelers to think about what things they do like about Thailand, one of the most popular answers among foreigners is Thai food. The charming of Thai cuisine is its own tasty, good-looking and how easy it is to find food, like in the markets, vendors or in the restaurants that usually are in the heart of community or local areas and wherever you travel in this lovely country. These are our recommended 5 dishes of Thai food which are worldwide well-known.
Tom Yum Kung (Spicy Shrimp Soup)
This soup is originally from Thailand and Laos. Its tastes sour and spicy from the ingredients like spices and herbs used in the broth.  The basic broth is made of fresh herbs like lemongrass, kaffir lime leaves, sliced galangal, and crushed chili peppers mixed together and boiled in the pot. Then adds Kung (Shrimp) or other kind of meat ingredients like chicken or pork and seasons with fish sauce, lime juice to bring out the perfect tasty flavor.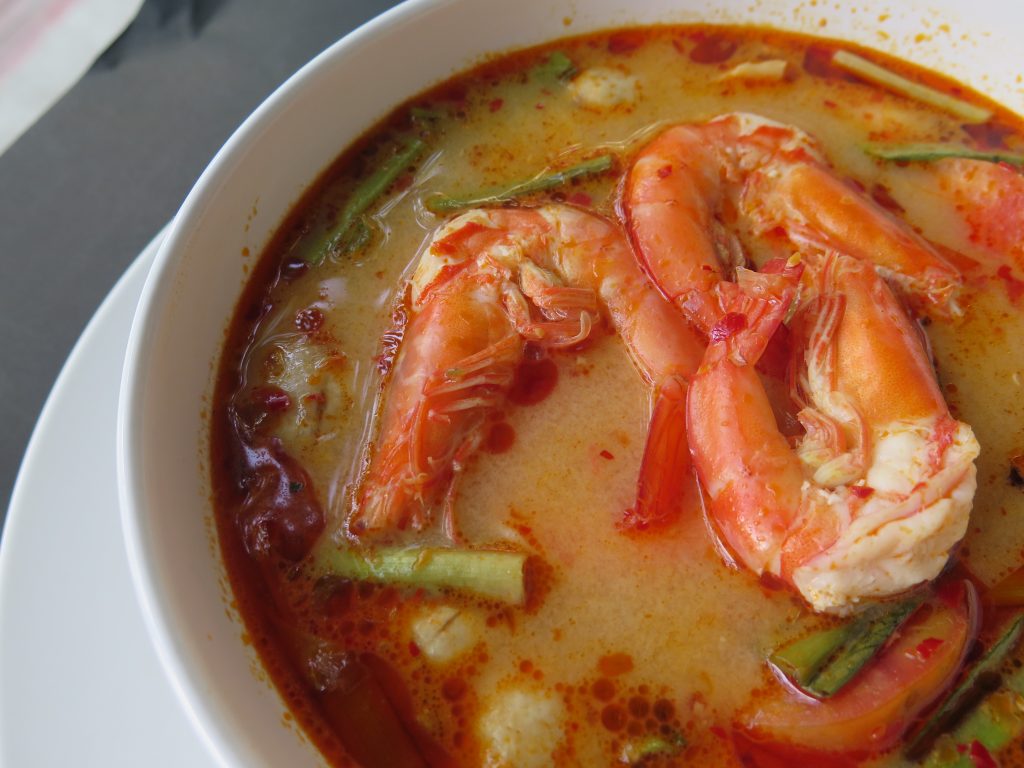 2. Pad Thai (Thai style stir-fried noodles)
Imagine the taste of stir-fried noodles with egg, chopped tofu, shallot and fresh beansprout quickly cooked in the hot pan and be ready to serve you anywhere from eateries to street food market. It's cheap, easy to cook but full of benefit ingredients. No wonder why Pad-Thai is one of the most favorite dishes among locals and foreigners.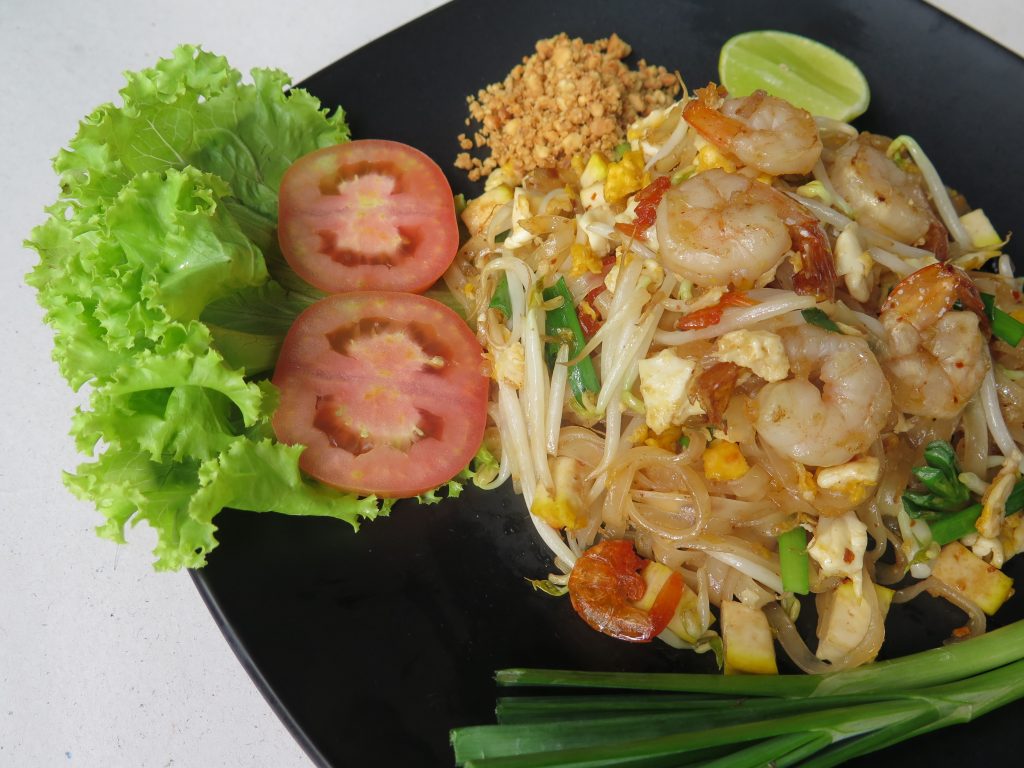 Som Tum (Green Papaya Salad)
Som Tum is a type of salad. It is mostly made of shredded unripe papaya which is crisp and unsweet. The papaya is pounded in the mortar and added with garlic, chili, sour lime, palm sugar, fish sauce to taste. The other ingredients may be vegetables and fruits like tomatoes and green beans cut to bite site. Som tum is also mixed with crushed peanut, dried shrimps. This food is a kind of savory salad dish. Thais also have some other kind of Som Tum but with unripe sour mango or fresh cucumber instead of green papaya.
Phanaeng curry
One of the most popular Thai dish is a plate of warm cooked rice topped with curry.
Phanaeng is a kind of red Thai curry paste that cooked and mixed with meat strips like beef, pork or chicken. The curry paste is made with herbs and spices such as dried chili peppers, lemongrass, galangal, kaffir lime zest and etc. Phanaeng curry has a tasty mixed of salty, sweet, creamy coconut milk and nutty peanut flavor.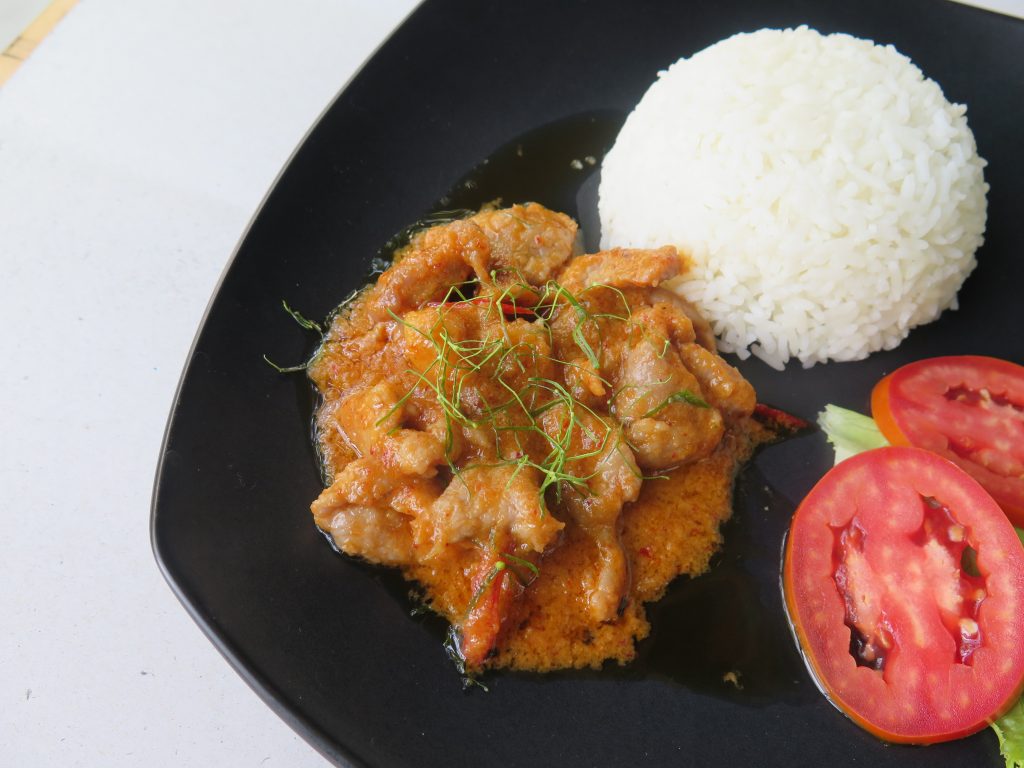 5. Pad Krapao (Stir-fried meat with holy basil leaves)
Krapao or holy basil is one of basic herb that locals use its leaves in Thai food's recipe. It is normally cooked by stir-frying it quickly with sliced chili peppers, garlic, and your favorite meat.
This dish is very common on street food carts and restaurants. Thai people often order this menu with fried-egg on top of the rice. Of cause the taste is fantastic!
          There are a lot of hostels in Bangkok to choose from, you just have to find the right one that suits your personality, style and budget to make your stay as meaningful and comfortable as possible. Check out your room for the best hostel in Bangkok here at www.everydaybangkokhostel.com and find out more about the facilities they can offer and see if your hunt for the guest house in Bangkok is about to end!
LittleSparrow