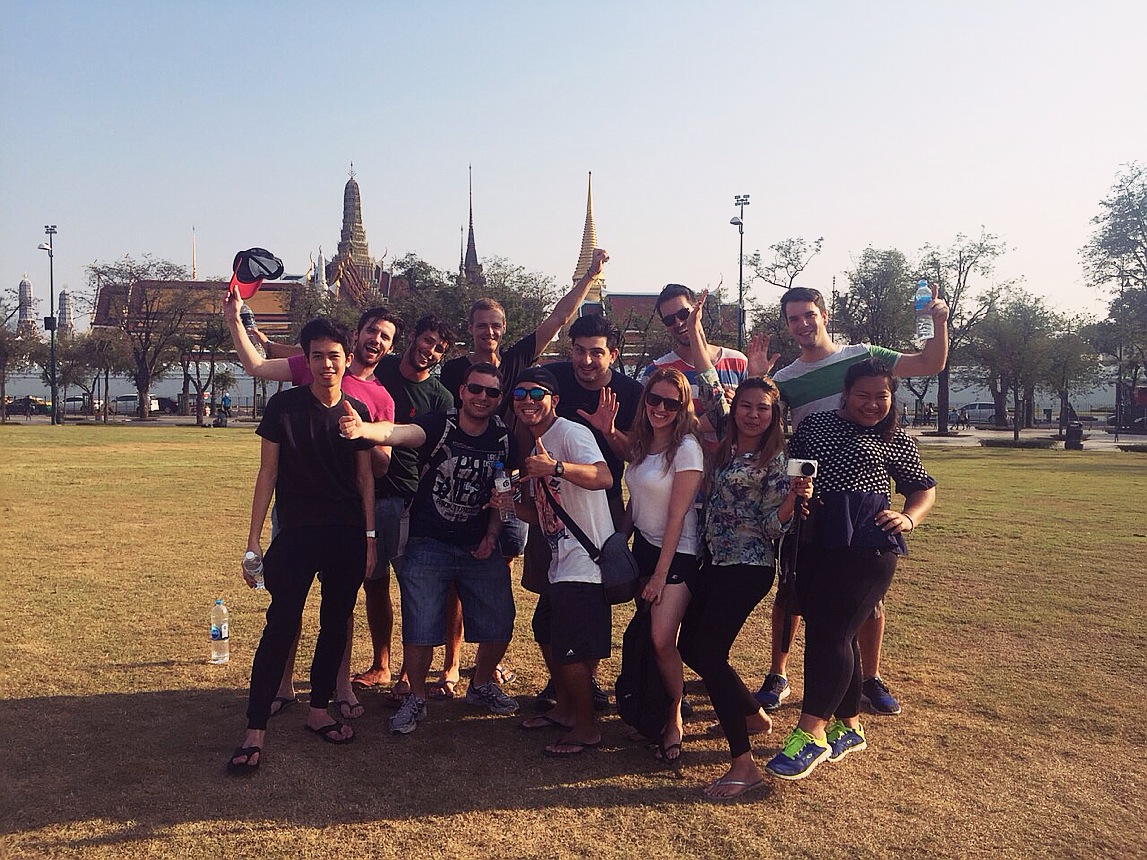 There is a lot of temples as tourist spots here in Thailand. We'd like to recommend to you is Wat Phra Kaew temple. Tourists know it as "Temple of the Emerald Buddha". This  Bangkok attraction is located within the Grand palace area.
There are few public transportation ways to go to Wat Phra Kaew Bangkok attraction. But this time we'll suggest you to try new experience from traveling along Bangkok Chao Phraya river by the boat. Just walk 15-20 mins from our Everyday Bangkok Hostel.
Walk along Siphraya road to the pier( or bus No.36) Then you take a boat to get off at Tha Chang pier. The nearest pier to the Grand Palace.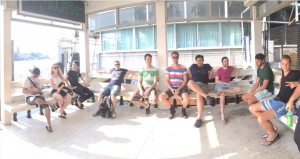 The official full name is Wat Phra Si Rattana Satsadaram, is considered as the most sacred Buddhist Bangkok temples in Thailand. It is believed that the Emerald Buddha was crafted in 14th-century Thailand. There are many legends about the it. One of the tales is about the Emerald Buddha was found in Chiang Rai, Lanna in 1434, after a lightning storm struck a temple. The Buddha statue fell down and later became chipped, and the monks, after removing the stucco around the statue, discovered that the image was a perfectly made Buddha image from a solid piece of green color-like jade. ("emerald" in Thai means deep green colour and not the specific stone). The Emerald Buddha was moved from old cities to others during the period like Ayutthaya and Lanchang (Laos in the present)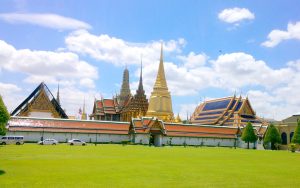 The image also marks the changing of the seasons in Thailand. There is a ceremony at this Bangkok attraction. The ritual is changing the Emerald Buddha's cloak. This ceremony is performed by the King inside the Wat phra kaew's Ubosot (Ordination hall of Buddhist temple). In this important occasion, dress of Emerald is changed three times a year to correspond to the seasons. According to Lunar calendar, the ceremony will be held in Summer, Winter, and Rainy season. During the ritual, the king will wipe the Buddha image to remove the dust to clean it. Then he will put on the new costume with the image for that season.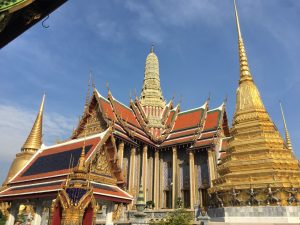 What better way to end your one day trip in Bangkok through Bangkok's culture and history but to find the perfect hostel in Bangkok to cater to your needs and provide you comfort and a beautiful experience. Look no further and let Everyday Bangkok Hostel offer you a true Bangkok experience through the vibrant décor and distinctive concept of their hostel and get a chance to meet and share stories with fellow travellers!

LittleSparrow