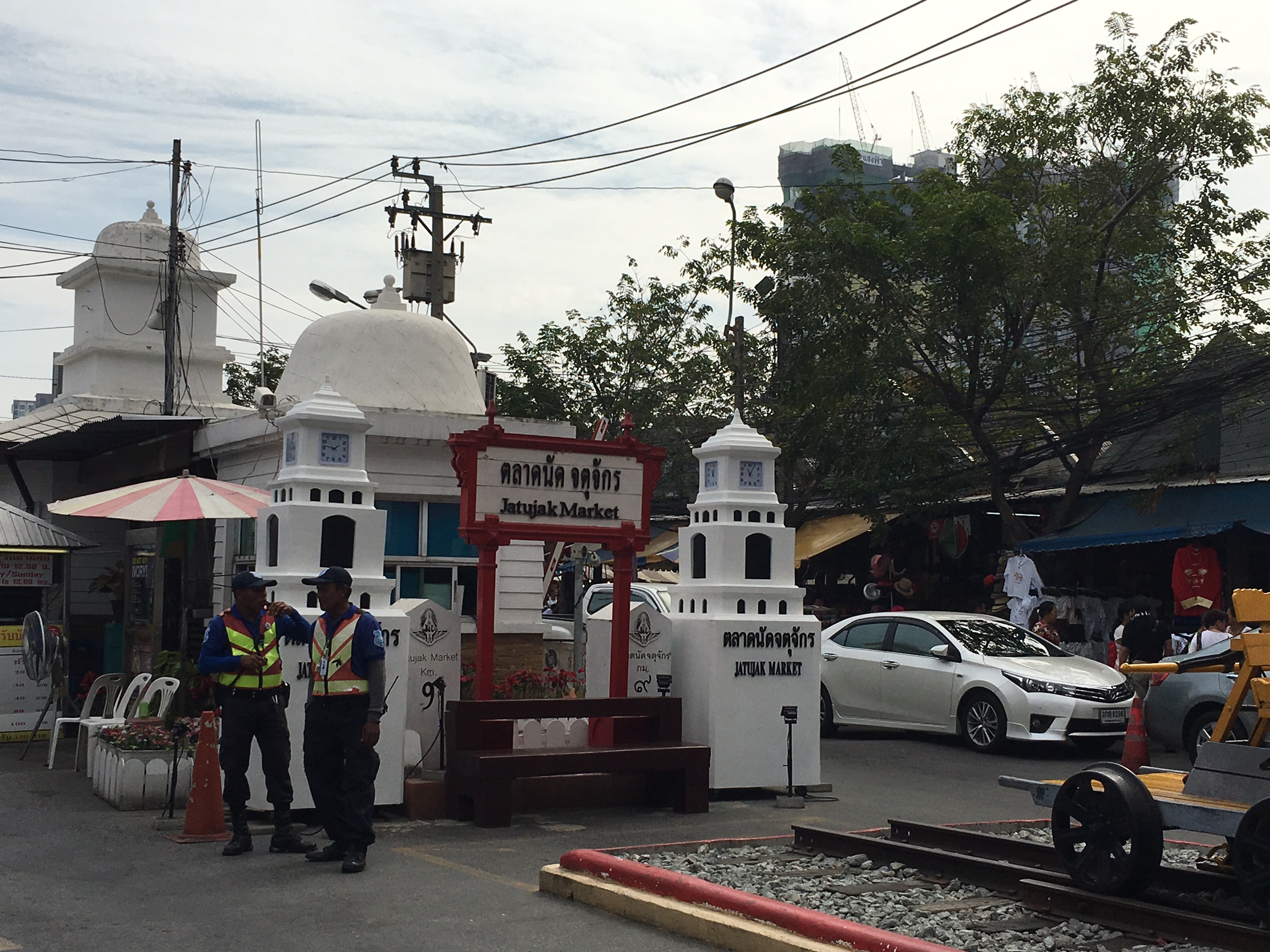 Walking on crowded market streets, grabbing some yummy snack and making a deal with the local merchants are things you must have to try for those tourist shopping lovers to enjoy Bangkok market. If you are looking for new place to go shopping  in Bangkok around during day and evening. Let us recommend you to gain more experience while walking through the public park. Absolutely, we are going to "Chatuchak market".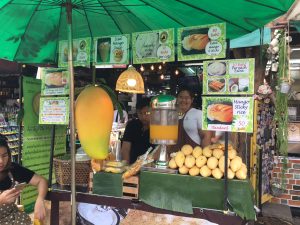 From our Everyday Bangkok Hostel, you can walk to the MRT Samyan metro station within 5 minutes. Then buy a token ticket to the station" MRT Kampheng Phet" or "Chatuchak" It takes about 30-40 minutes to arrive these stations. And if you'd like to take a skytrain to go there, you can do it as well. The BTS skytrain stations nearby our place are "Saladaeng" and "Siam Center" station. You can buy ticket and get off at "Mochit" station which is just in the front of Chatuchak public park. From the front of the park, you just walk inside to start your shopping day.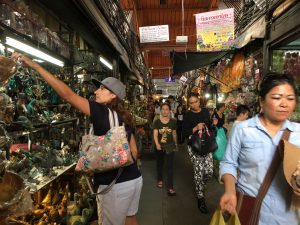 "Chatuchak market", "Weekend market" or it is also known as JJ Market. This Bangkok market is one of famous Bangkok attractions and it's also one of biggest markets in Thailand. The market has a large area along the other side of the park. It has more than 8,000 stalls which are divided into many sections. They can be divided up to the types of product in the following list;
1. Clothing and Accessories, 2. Miscellaneous and Used Clothing, 3. Pets and Pet Accessories, 4. Plants and Gardening Tools, 5. Books, 6. Art, 7. Antiques and Collectibles
8. Handicrafts 9. Ceramics 10. Furniture and Home Décor and 11. Food and Beverages.
You may wonder what time is the best time to go shopping at Chatuchak market.
Even this Bangkok shopping place is called "Weekend market", but it opens everyday.
Take a look at this timetable for your own plan.
– Monday and Tuesday Closed
– Wednesday and Thursday – Plants and Flowers only – 6:00am to 6:00pm
– Friday – Wholesale Day – 6:00am to 6:00pm and zone of "Weekend market" opens until Midnight.
– Saturday and Sunday – Main market days, everything available – 6:00am to 6:00pm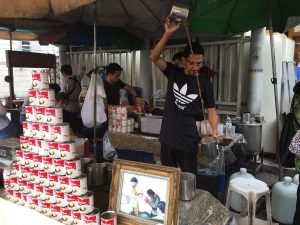 If you'd like to spend your time take a look around this Bangkok market. There are more shops and stalls available during Fridays to Sundays. Walking in the park after 4 p.m. to avoid the heat of the city and try some Thai street food in the evening is another interesting choice. Bargaining the price of goods in Chatuchak is normal here. You'll see many locals and foreigners enjoy walk in and out of the shops to get what they want.
What better way to end your everyday journey through Bangkok's culture and history but to find the perfect hostel in Bangkok to cater to your needs and provide you comfort and a beautiful experience. Look no further and let Everyday Bangkok Hostel offer you a true Bangkok experience through the vibrant décor and distinctive concept of their hostel and get a chance to meet and share stories with fellow travelers!
LittleSparrow