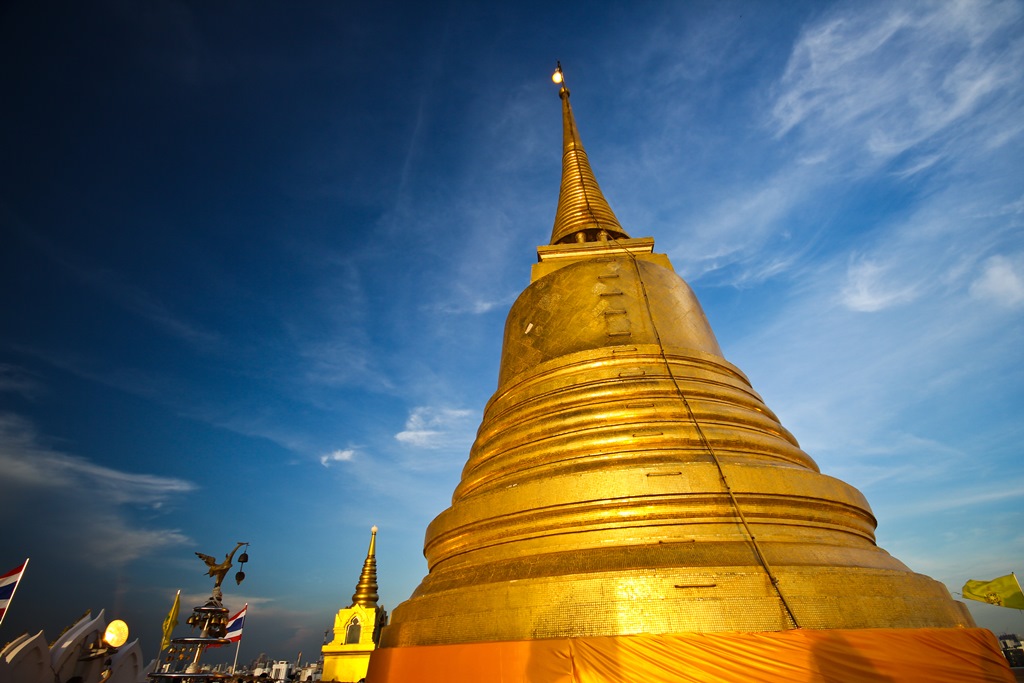 Bangkok is known as one of the cities that has a lot of beautiful places especially the temples. One of the Bangkok temples here that is popular among the foreigners as the tourist attraction in Bangkok is The Golden Mountain temple or Wat Saket. This Bangkok temple is located in the heart of Bangkok and not too far from the Grand palace area. Follow us to see what you'll find there.
          This Bangkok temple was here since the Ayutthaya era, when it was known as Wat Sakae. Then in the reign of King Rama I of Bangkok capital city, it was renovated and renamed as Wat Saket.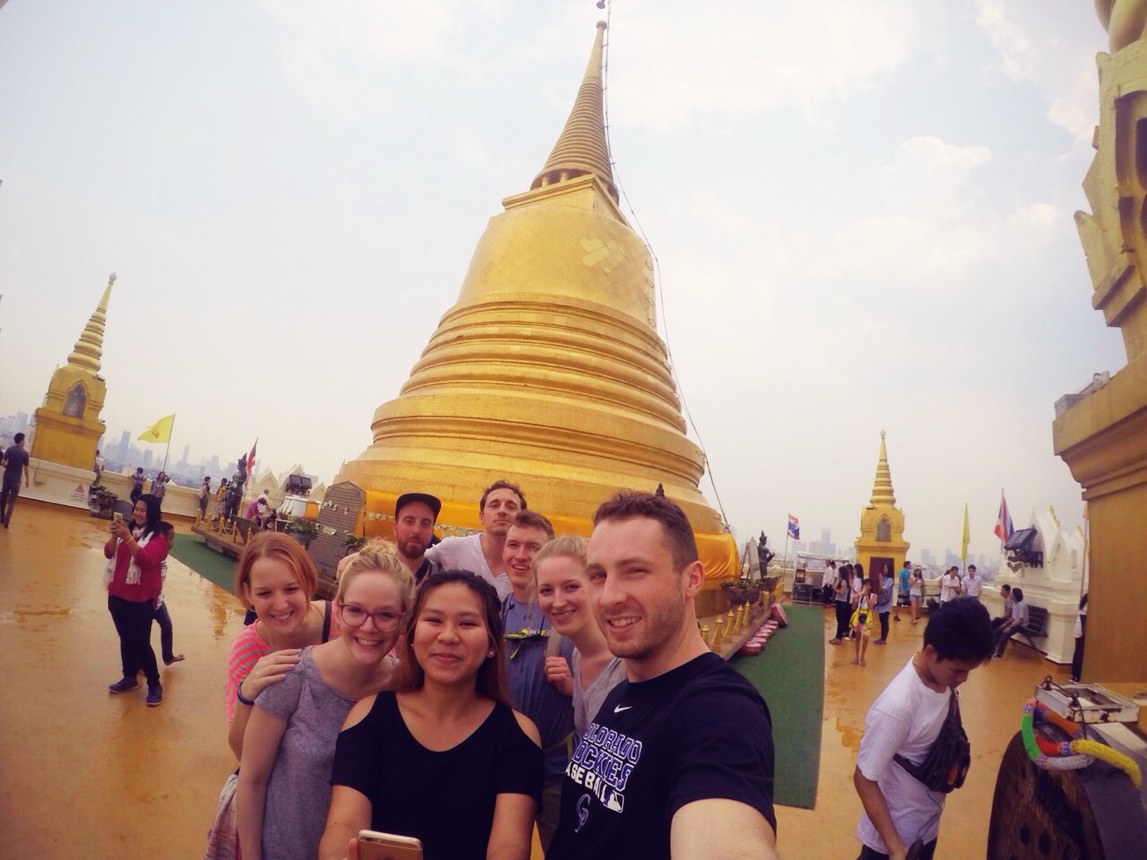 Phu Khao Thong or the Golden mountain.
          It is an artificial man-made hill, which has the Chedi on the top of the hill.
In the reign of King Rama III, he decided to build a chedi of huge dimensions inside Wat Saket. Unfortunately, the chedi collapsed during construction because the soft soil of Bangkok could not support the weight. Then next few decades. The soil got dry enough to build the Chedi on it and the land shaped look like "Phu Khao" or a hill. This Bangkok Temple is known as Bangkok attraction. It is a landmark and you can enjoy the landscape of the city from the view up there.
Temple Fair at The Golden Mount During Loy Krathong festival in November
          This is a rare chance to feel a large-scale temple fair like how it once was. Colourful paper lanterns, decorative flags, food stalls as well as fairground games and rides bring the past to life. There are crowds of worshippers, families and fair-goers pack the temple grounds from early evening to midnight for the whole week.
How to go to from our Everyday Bangkok Hostel.
– First, take a 5 minutes walk from our hostel to MRT Samyan station to get the subway to MRT Hualamphong station. The token one-way ticket is 16 baht per person. Then take the Exit to the Hualamphong Railway Station.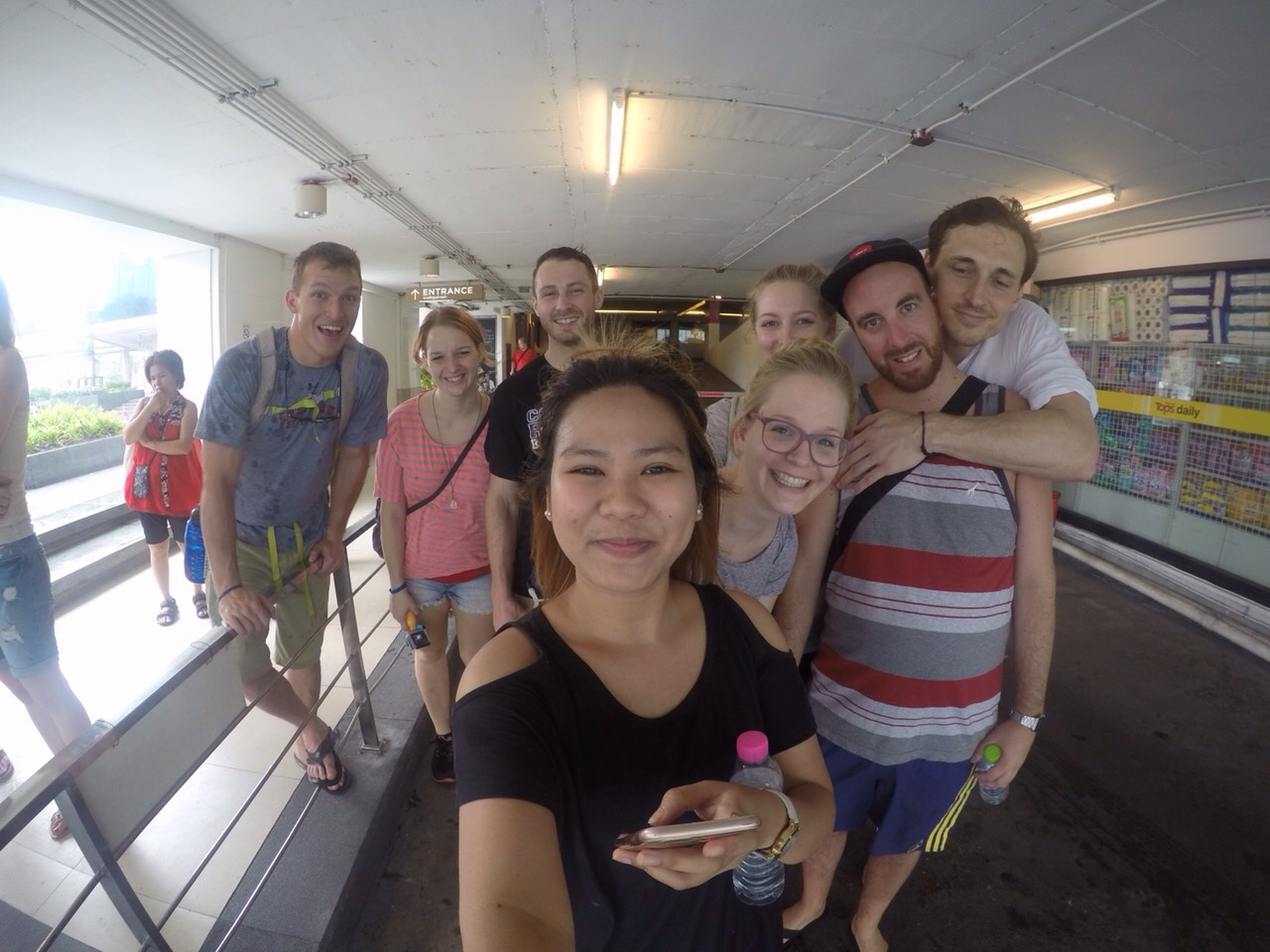 – From the bus stop at train station. You can take the bus No.15, No.47 or No.49 which pass by the temple. The bus will stop nearby the gate of the temple (Soi Borommabanphot alley).
It is the East side of the temple. You can walk right through it.
– If you'd like to go back to the Hualumphong Railway Station. Just take a bus No.47 from Wat Saket temple to come back.
Opening Hours: 09:00 a.m. – 5.00 p.m.
          After an adventurous day trip in Bangkok , there is nothing much better than laying yourself down in comfy bed and soft pillow. Let Everyday Bangkok Hostel be the place for your bedtime tonight.
Check out our room at  https://reservation.frontdeskmaster.com/?hostelId=dny0UUZufeLsOl3c%2FO9zGLKi9Et9Sj%2Fs to make sure you'll get the best rates.


LittleSparrow