Accommodations which locate in the center of the city are one of many preferable choices when you are looking for where to stay in Bangkok. Transportation is more necessary, especially when you are a traveler who travel without your own vehicles. What are you waiting for ? There's a large map at our Everyday Bangkok Hostel lobby. Come and check it out! Let's explore our neighborhood to see where you can get other public transports for getting around Bangkok.
Getting around Bangkok by subway – MRT Samyan station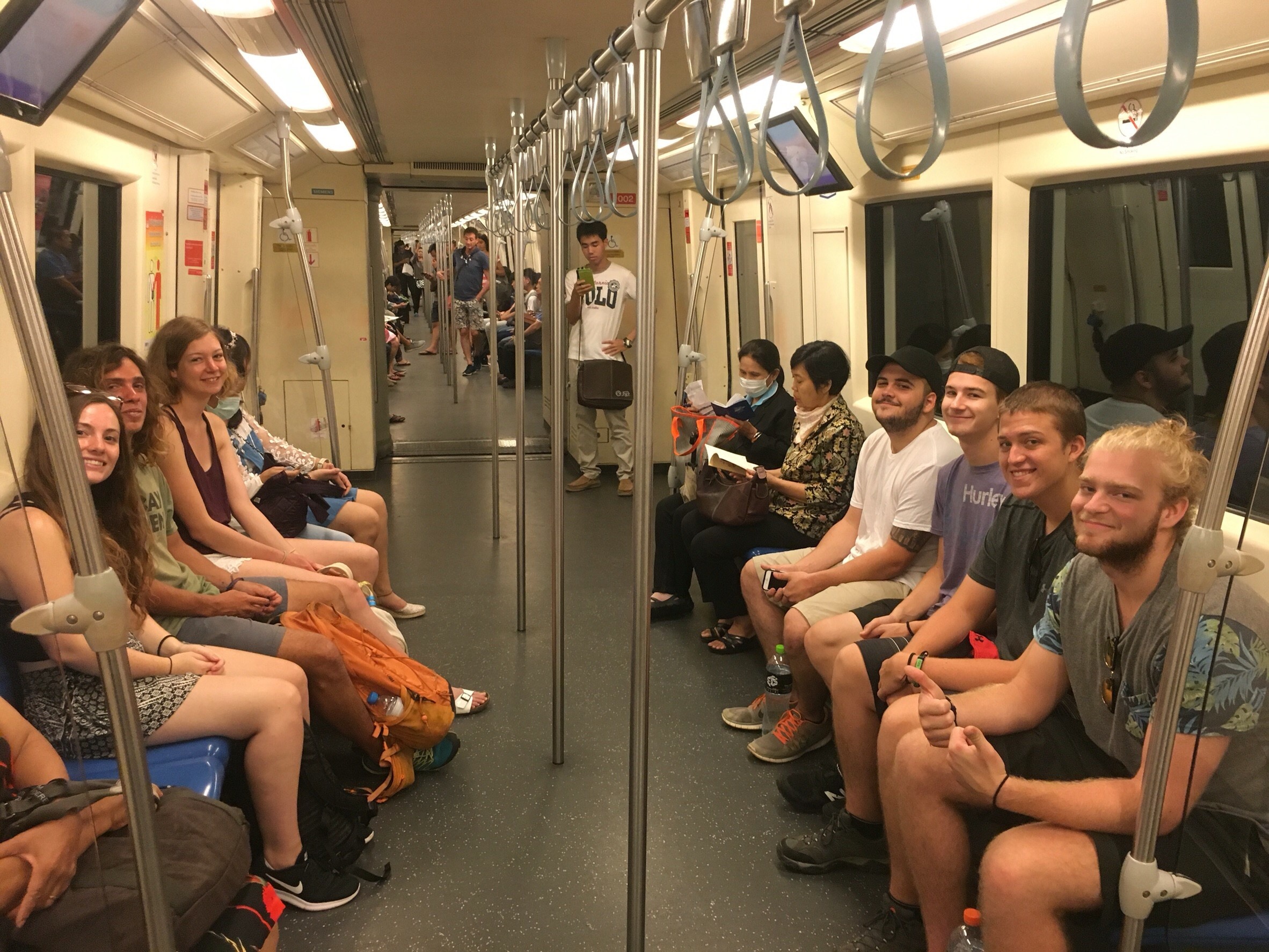 How to go there:  From our hostel, turn right to  Si Phraya road and continue walking to the main road of Rama IV. On the right hand side, you'll notice the temple. Then you see the entrance to the MRT Samyan station. There is also some street food at the corner of the temple.
Getting around Bangkok by Skytrain – BTS Sala Daeng 
          How to go there:  From Everyday Bangkok hostel, turn left to Sap road and walk until you arrive the first junction at Surawong road. Turn left and walk through Patpong alley 1 ( same alley with Patpong night market. Now you'll be at Silom road. Turn left and walk along Silom road. Then you'll see the skytrain  BTS Sala Daeng Station. There are some shops open along the street.
Getting around Bangkok by boat – Si Phraya pier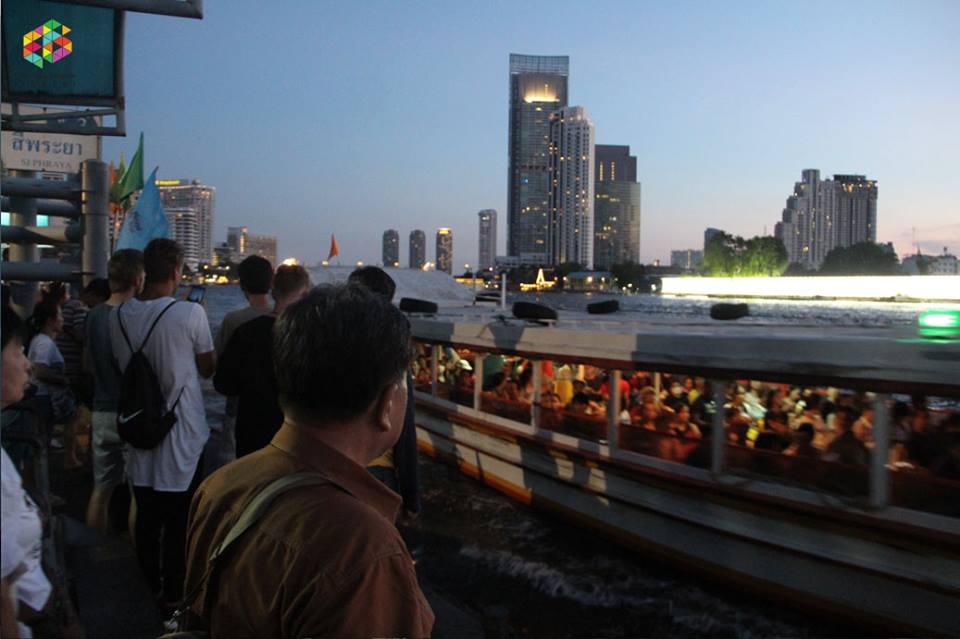 How to go there:  From our hostel, turn left at the traffic of Sap road and walk from Si phraya road about 15 minutes. The pier is just at the end of street. It is next to the Royal Orchid Sheraton Hotel. Or you can try take a bus No.36 from Si Phraya road instead of walking.
Hua Lamphong Railway station
          How to go there:  From Everyday Bangkok Hostel, walk to the MRT Samyan station and take a subway train to the MRT Hua Lamphong station. By this way, the Railway Station is just at the exit of the metro station. Or if you'd like to walk from Rama IV road, it takes about 20 minutes walking to the train station.
          There are a lot of hostels in Bangkok to choose from, you just have to find the right one that suits your personality, style and budget to make your stay as meaningful and comfortable as possible. Check out your room for the best hostel in Bangkok here at https://reservation.frontdeskmaster.com/?hostelId=dny0UUZufeLsOl3c%2FO9zGLKi9Et9Sj%2Fs and find out more about the facilities they can offer and see if your hunt for the guest house in Bangkok is about to end!



LittleSparrow