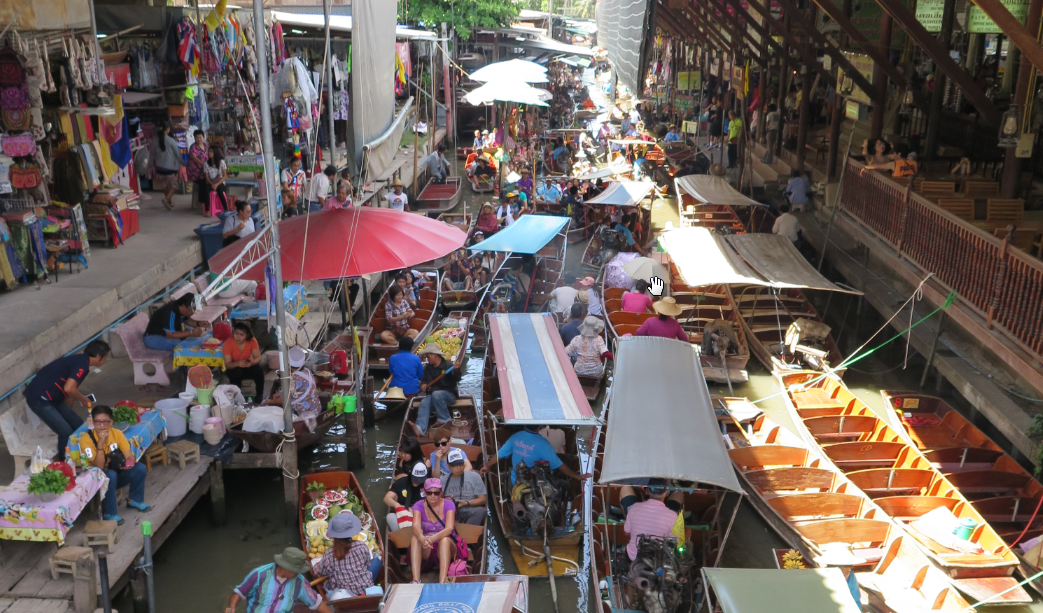 When you traveling in Thailand, there are a lot of  places to visit in Thailand, one of the things to do in Thailand is getting yourself more experience in the charm of local markets. Especially, the floating market should be one of the top choices in the travel itinerary. Let us introduce you one of most well-known places to visit in Thailand : Damnoen Saduak floating market in Rajburi Province.
          Damnoen Saduak Floating Market (Thai: ตลาดน้ำดำเนินสะดวก) is  one of most popular places to visit in Thailand:located in the Damnoen Saduak District, Rajburi Province. It is located about 100 kilometres on the southwest of Bangkok. Historically, Damnoen Saduak was actually the name of the canal dug by the military men and the people of Rajburi, Samutsakorn and Samutsongkram Province directed by Phayasrisuriyawong, the minister of Defence. It is in the reign of King Rama IV. This canal is concerned to be one of good ways of transportation in the past.
          Apart from providing transportation, the canal also provides farmers with enough water for agricultural purposes for the whole year time. Most people live along both sides of the Damnoensaduak canal from one end of the canal to another. Most of the locals here are agriculturists. They grow several different kinds of fruit and vegetable.
          How to go to Damnoen Saduak floating market from Bangkok?
By Bus: There are public buses leaving from the Southern Bus Terminal (Sai-Tai mai Bus station) The first bus leaves at about 5.00 a.m. From Bangkok, it is approximately 1.5-2 hours drive to Ratchaburi. When you arrive there, the bus stop is about 1 kilometre away from the floating market. You can choose a local minibus or pay for a boat ride along the canal nearby to go to the floating market. We suggest you to try a boat riding which make you enjoy the sightseeing and local daily life.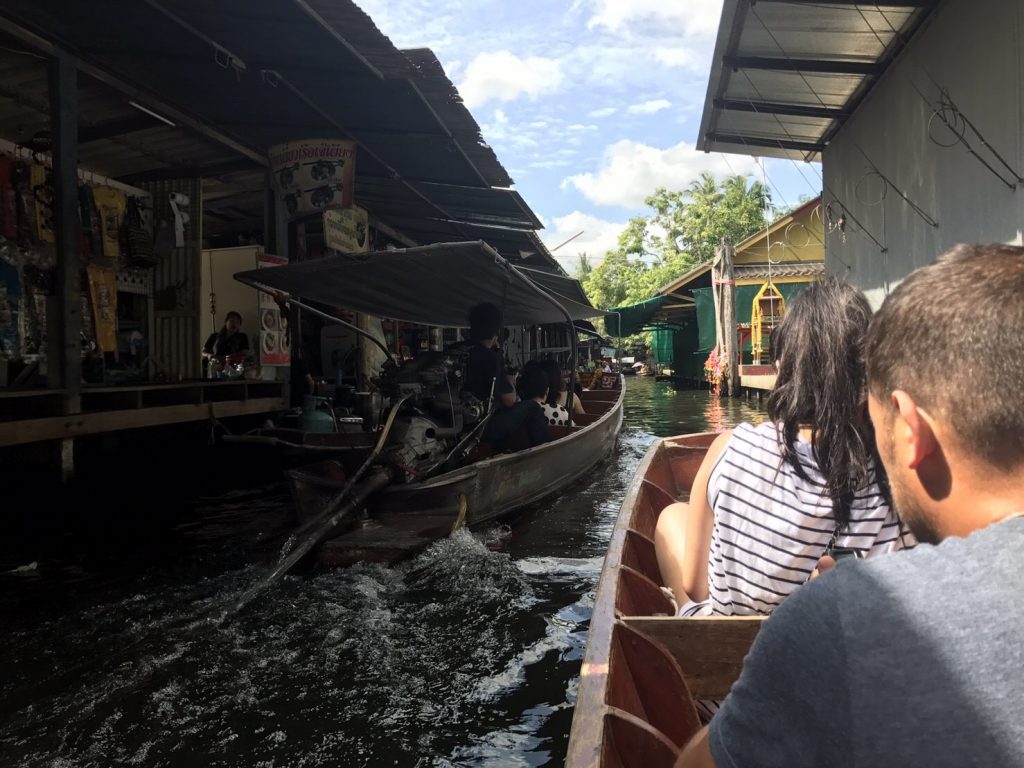 By our tour trip: At our Everyday Bangkok Hostel, there is a trip of "Damnern Saduak Floating Market Half Day". Our friendly staffs are more willing to help you guys for that. You can check more information of this day trip at http://www.everydaybangkokhostel.com/floating-market/
          The market comprises three smaller markets: Ton Khem, Hia Kui, and Khun Phitak.
– Ton Khem is the largest market and is on Damnoen Saduak canal.
– Hia Kui is parallel to Khlong Damnoen Saduak and has souvenir shops on the canal's banks to sell goods to larger tour groups.
– Khun Phitak is about 2 kilometres in the south of Hia Kui and is the smallest and least crowded market.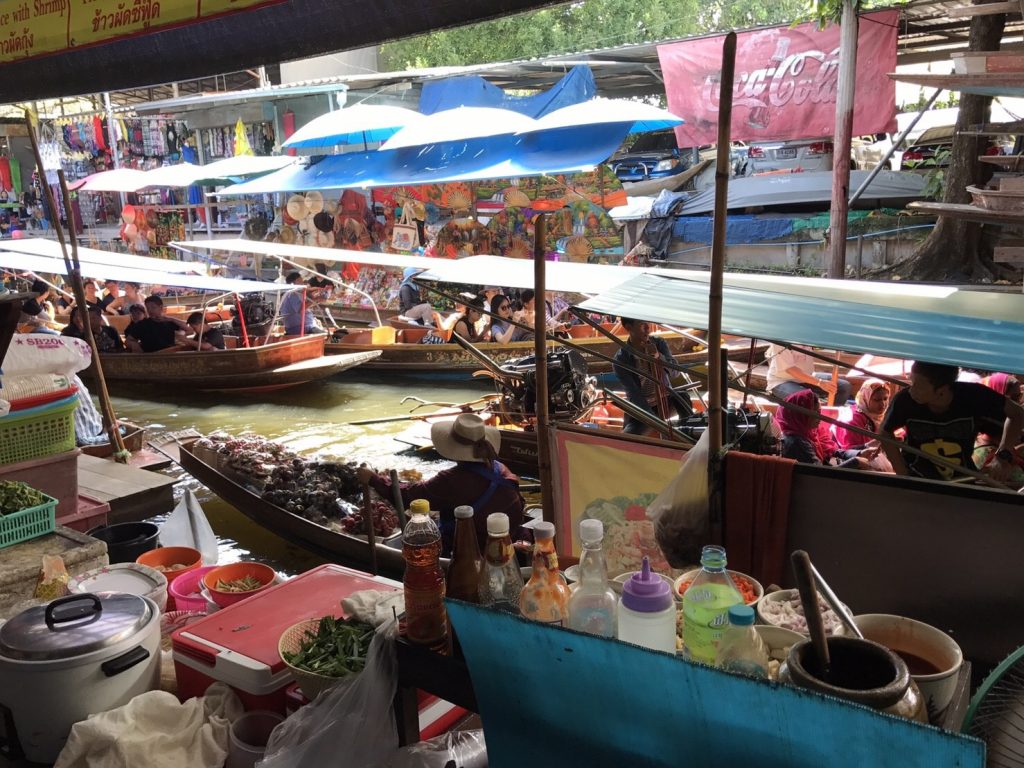 Damnoen Saduak is the morning market. The most worthy time to be there is 8.00-11.00 a.m.

           What better way to end your everyday journey through Bangkok's culture and history but to find the perfect hostel in Bangkok to cater to your needs and provide you comfort and a beautiful experience. Look no further and let Everyday Bangkok Hostel offer you a true Bangkok experience through the vibrant décor and distinctive concept of their hostel and get a chance to meet and share stories with fellow travelers!
LittleSparrow