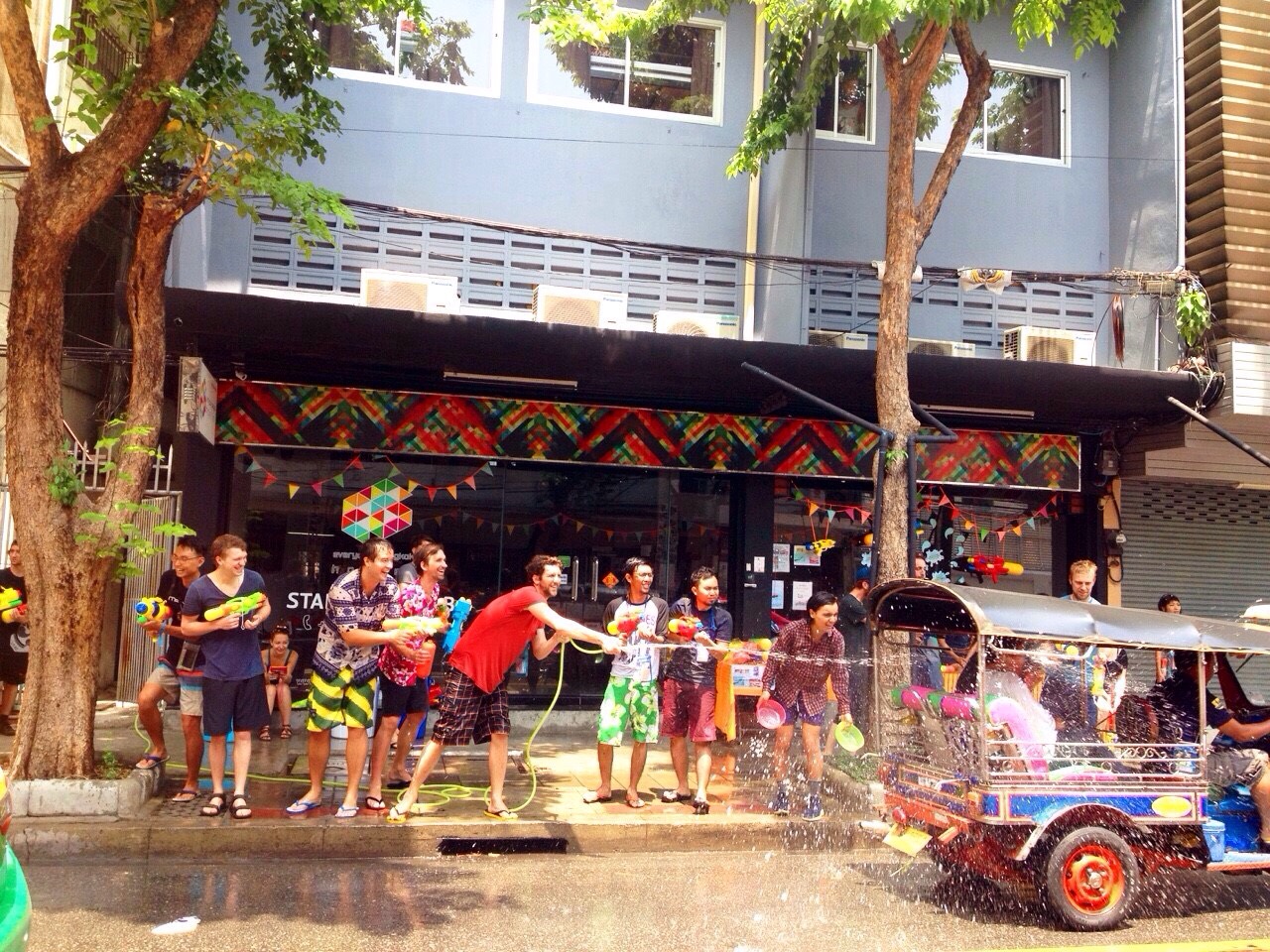 In Thailand, we celebrate the new year day the same festival of the Songkran festival in summer. This time is perfect for you to experience one of the best things to do in Bangkok. The word "Songkran" comes from the Sanskrit word literally "astrological passage", meaning transformation or change. It coincides with the rising of Aries on the astrological chart. It is the New Year of many calendars of South and Southeast Asia countries.
          According to the Buddhist/Hindu solar calendar, the Thai Traditional New Year's festival is an occasion during the mid of April annually. These days are considered as " Nation elders day and Nation Family day". This Thailand holidays are 3 days since  the13th to the 15th April each year. Many people come back hometown and there is quite not much traffic in Bangkok during this Songkarn festival. The locals make merit, clean the house and sprinkle water on the Buddha image to show respect. Thai people also wash the hands of the elders family members to show respect and asking them for blessing good wishes for younger people in family.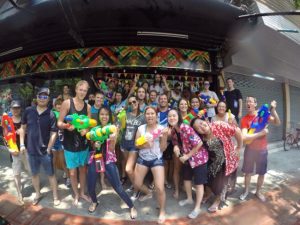 When you say about Songkran in Thailand, then you should not miss the water festival.The meaning of water splashing is to wash off all misfortunes in the past year, thus welcoming the new year with a fresh new start. Traditionally, the people use a small bowl to pour water to other people gently. As Songkran has taken a more festive note to Bangkok tourism, a bowl becomes a bucket, garden hose and water guns, and the spirit of holiday merriment is shared amongst all town residents and tourists alike.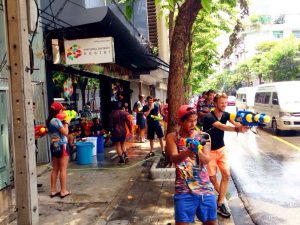 We'd like to invite you all to join us at our Everyday Bangkok Hostel. During Songkran holidays, we have activities like a walking trip through Bangkok city. We'll go to main tourist spots where the foreigners and locals come along to enjoy water splashing. Our place is just 15 minutes walk to Silom road and Patpong area, one of the famous tourist places in Bangkok. The people gonna celebrate the festival all entire of the 5 k.m. length of this road.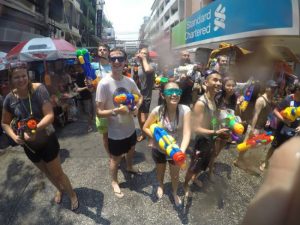 If you'd like to avoid the sun and heat during daytime, you may interest to join the water festival in the night instead. It is around 10 minutes walk from our Khaosan branch to arrive there at Khao San road, which is a popular Bangkok nightlife street among travelers.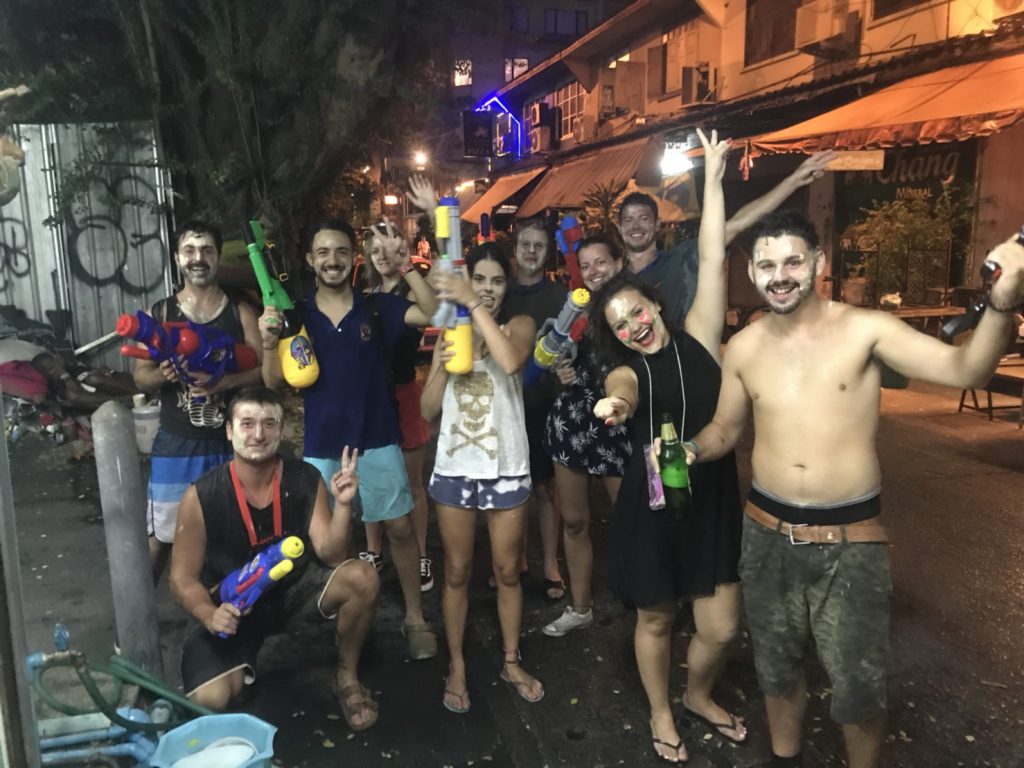 We also have a place in the front of our guesthouse for the guests so you can enjoy splashing water to people who come pass by. You can buy the water guns and pistols with us as well.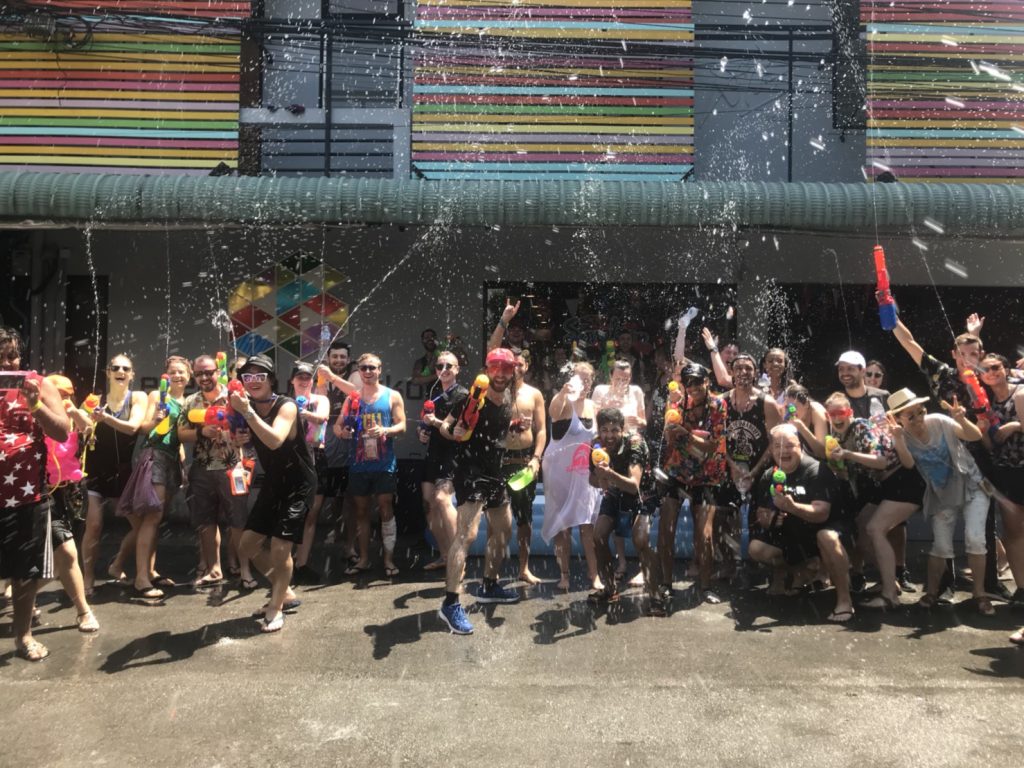 Let our Everyday Bangkok Hostel offer you a memorable moment with peaceful place during your stay, lead you through experience new dazzling cultural and lively living life-styles in Bangkok. Check out this one of best guesthouses in Bangkok room rates at http://www.everydaybangkokhostel.com/ With nice accommodation and friendly staffs ready to your wonder of any information request.  Have a good trip and See you soon!
LittleSparrow