When the foreigners think about food while traveling in SEA, there is a lot of many local dishes that you must have try. Especially, our delicious Thai food noodle dish is truly well-known all over the world. Yeah!, we're talking about "Padthai" the dish of stir-fried noodle you'll find it on every Thai street food area.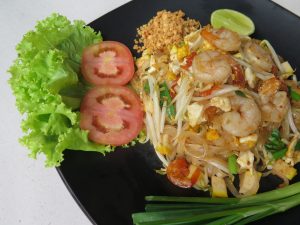 Considering about food and where to eat near your accommodation is necessary topic.
In Bangkok, there are many hostels and guesthouses surrounded by food and Bangkok market neighbor. It is normal to find many Thai food on Bangkok's walk path. The savour of thai food is its own recipe which has both complex and very simple food to cook. It is also easy to adapt the local ingredients with other ways to cook it. You'll find yourself fall in love with our Thai food sooner. As we know that main part of Thai meals include rice, but noodles is also popular among Thai locals as well. This food comes with Chinese people first and be one of part in Thai cuisine. Mostly you eat noodles with soup, meat and vegetable. But Padthai is another kind of easy cooking stir-fried noodle. Let's see what you need for cooking your own Padthai.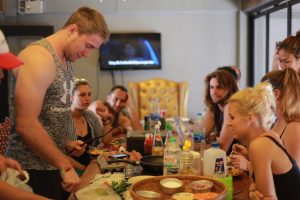 Ingredients per 1 serving
Rice noodles

1 cup

Garlic, peeled chopped cloves

few small cloves

Red onion peeled chopped cloves

few small cloves

Bean sprout

½ cup

Firm pressed tofu chopped to dices

2 tablespoon

Vegetable oil

2 tablespoon

Green onion, sliced and cut

½ cup

Dried shrimp*

1 tablespoon

Egg*

1 egg

Meat (Pork/chicken/pawn)*

1 cup
*You can skip them for vegan or vegetarian recipe
Seasoning for dressing
Fish sauce

2 tablespoon

Palm sugar  

3 tablespoon

Tamarind juice

2 tablespoon
Preparation
For dressing
Put the pan on the stove, use Medium heat to stir-fry red onion and garlic until it turn brown. Add palm sugar and tamarind juice to taste sweet and sour as you want

Mixed it together well and rest. We'll use this to cook with the other ingredient.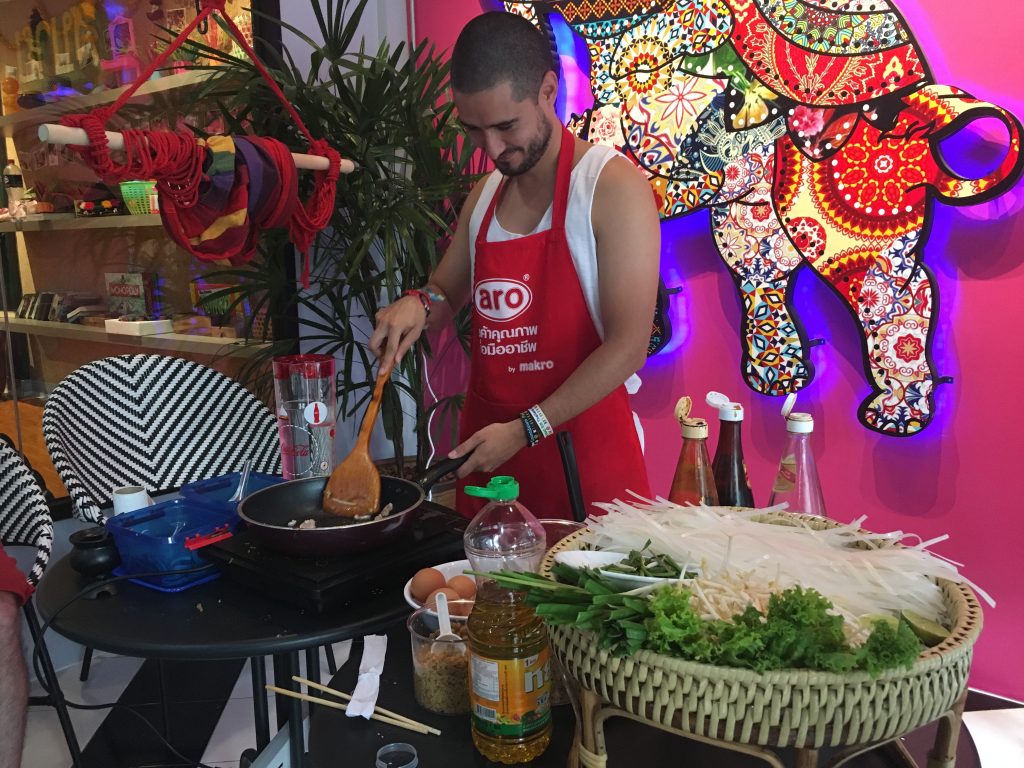 For noodles.
Put the pan on the stove, use Medium heat to stir-fry your meat, tofu, dried shrimp

Add noodles ,add little water just to stir-fry until it soften . Add the prepared dressing, stir-fried it quickly.

Add egg , stir it like you make scrambled-egg. Then add green onion and bean sprout. Mix them well and serve with some fresh sliced lime and roasted peanut.
Now, your Padthai is ready to be served. You can adjust some ingredients for your own favorite tastes.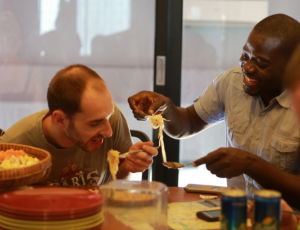 Let our Everyday Bangkok Hostel offer you a memorable moment with peaceful place during your stay, lead you through experience new dazzling cultural and lively living life-styles in Bangkok. With nice accommodation and friendly staffs ready to your wonder of any information request. Check out this one of best guesthouses in Bangkok room rates at www.everydaybangkokhostel.com Have a good trip and See you soon!
LittleSparrow