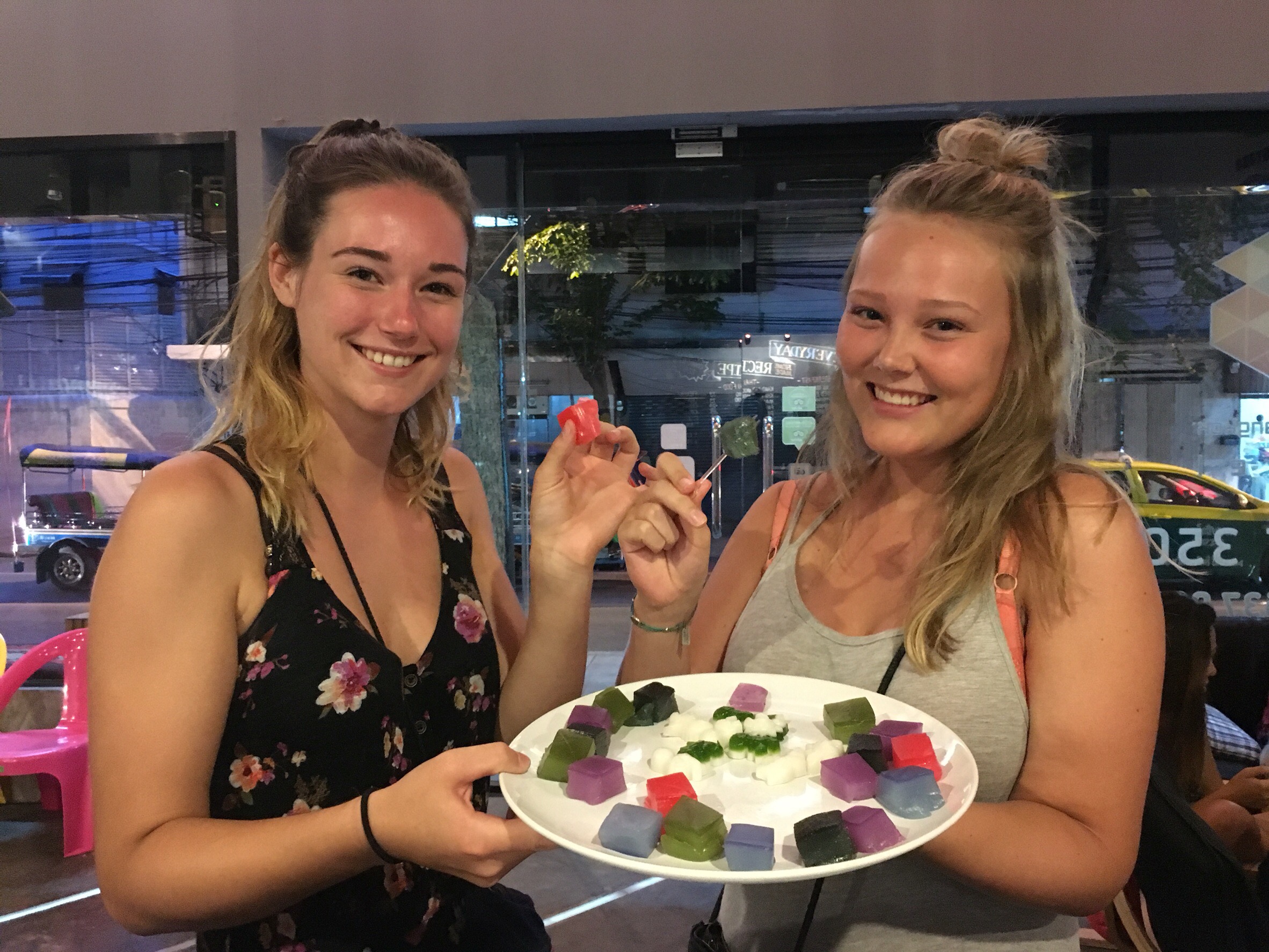 As a traveler, local food is one thing that everyone should give it a chance to try when they are in new places. As Thailand, one of  Asian countries that has a lot of various kinds of food, it'd be regret if you miss our tasty Thai food.
          At our Everyday Bangkok Hostel, it is our pleasure and proud to offer you experience to feel the taste of Thai food. We manage a Thai Food Trials activity at our place where you can grab some of our Thai food, snack or even some Thai herb drink which are good for your health. Let's see what Thai food we recommend you to try.
Miang Kham or Thai Leaf Wrapped Bite – Size with Herbs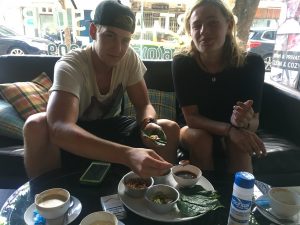 Miang Kham is one dish of Thai Appetizer or Snack. It is a herb leave wrapping small pieces of chopped ingredients such as Peanuts, Dried shrimp, Ginger, Roasted Coconut, Shallot, Lime and Chilli. Then you topped it with sour-sweet dressing sauce made of palm sugar.
The name "miang kham" translates to "one bite wrap", from miang (food wrapped in leaves) and kham (a bite).
Roti-Saimai or Candy floss wrapped in Roti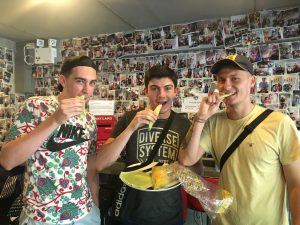 Roti-Sai mai is a Thai-style candy floss or cotton candy which is wrapped in a sweet roti made from flour, salt and egg. This treat is a favorite of the Thais. It originated from the ancient old capital of Thailand, Ayutthaya. It is available at street stalls in Thailand.
Sai mai literally means 'silk rope' Because this Thai candy floss looks like Thai silk.
Luk Choop or Fruit-shaped candy
          It is a sweet made from bean paste mixed with coconut milk. The paste is then shaped by hand and painted with food colouring to make it look like fruits, vegetables or anything. It is then coated by dipping it in gelatin and let it dry.

Luk means small objects and Chup means a type of coating.
Nam Kra-jieb or Roselle drink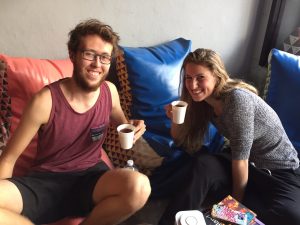 It is one of Thailand's most famous herbal drinks. The drink is made of fresh or dried Roselle fruit (flowering plants). It contains vitamin C and antihypertensives, which is commonly used to treat high blood pressure. Roselle drink can be both served as hot tea and iced-drink.
Patongko, Salapao tod or Deep fried bun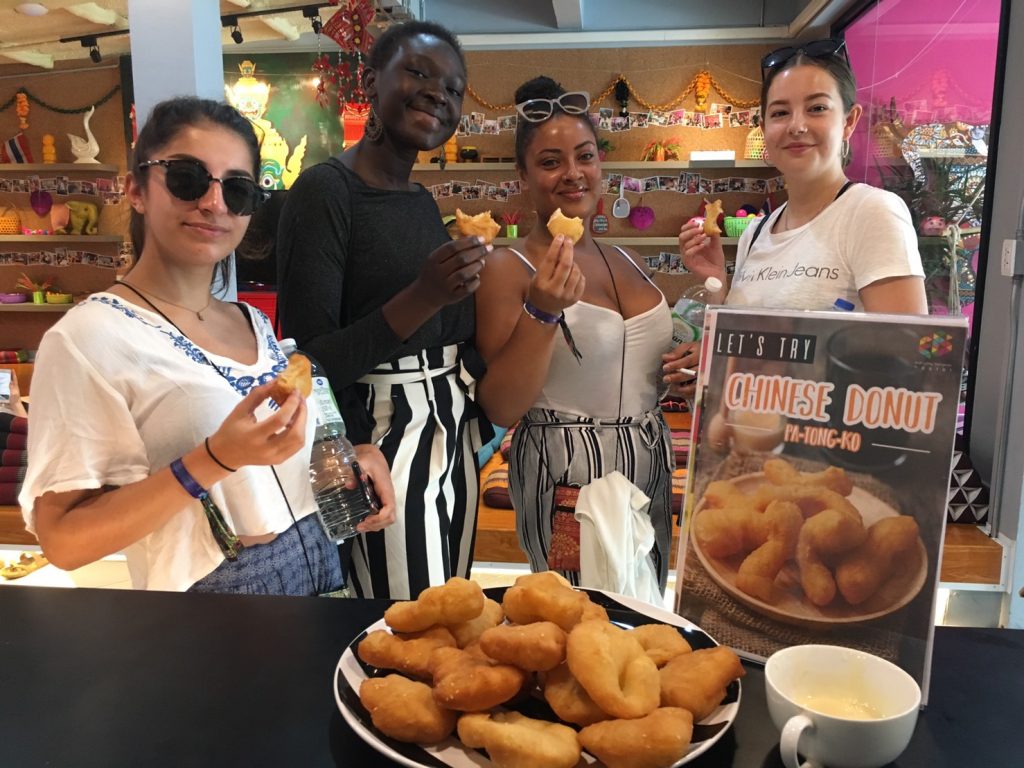 This snack is similar to some western type of fried bun like Doughnut or Churros. It is from Chinese food but also popular with Thai local for morning dishes like porridge. It goes well with coffee, too.
          Let our Everyday Bangkok Hostel offer you a memorable moment with peaceful place during your stay, lead you through experience new dazzling cultural and lively living life-styles in Bangkok. With nice accommodation and friendly staffs ready to your wonder of any information request. Check out this one of best guesthouses in Bangkok room rates at  Have a good trip and See you soon!
 LittleSparrow