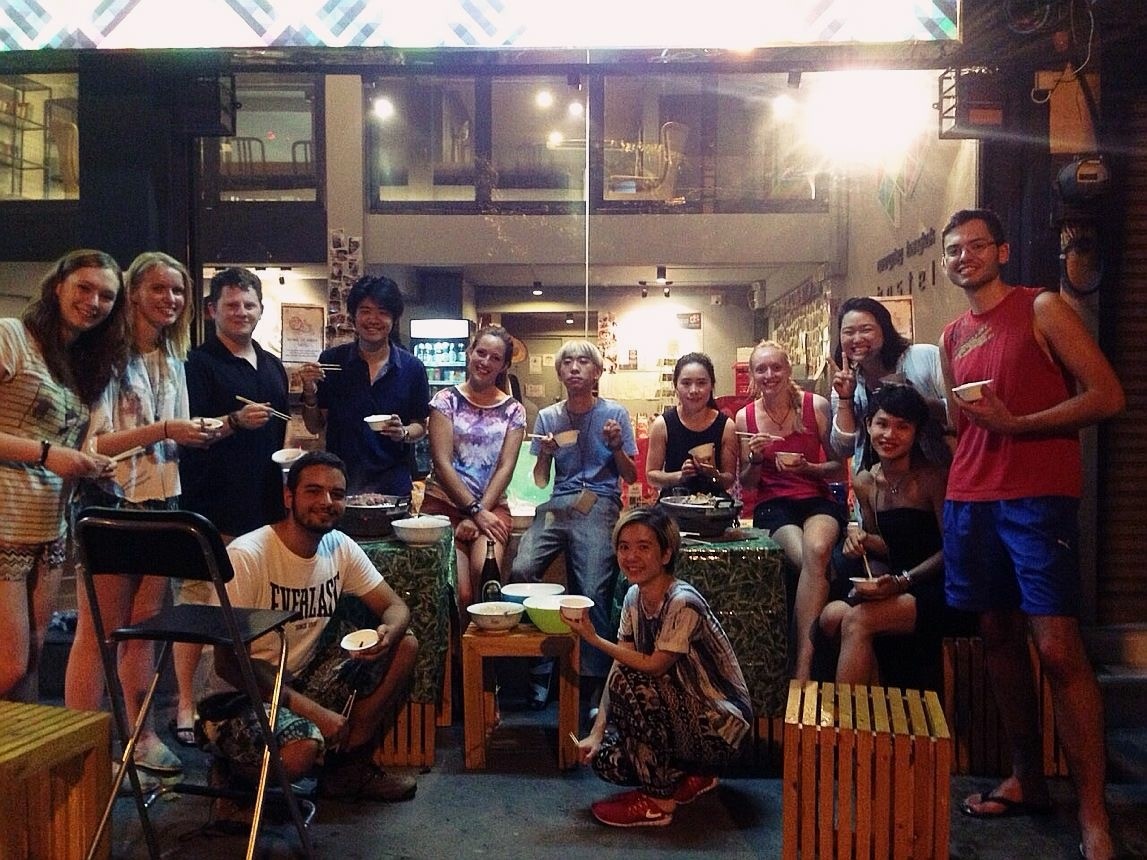 Try Thai food is one of best amazing things to do in Bangkok  you'd love for sure while traveling in Southeast Asia. Today, we'd like to introduce one of popular Thai Foods among Thai locals.  
         Some foreigners don't know this Thai food because most of these places have a sign only in Thai language. But don't worry. You can find these restaurants all over Thailand, not matter where you are. We recommend you to try Thai Barbeque or Mhoo Kata (It literally means "Pork pan").
          Thai Barbeque is like a mixture of grilled meat like Korean barbeque style, sukiyaki and hot pot all together. Imagine the restaurant that you can pick up ingredients that you want, then sit around the table, cook them by yourself while enjoying a talk with friends. It's great choice for hang out and dinner at the same time.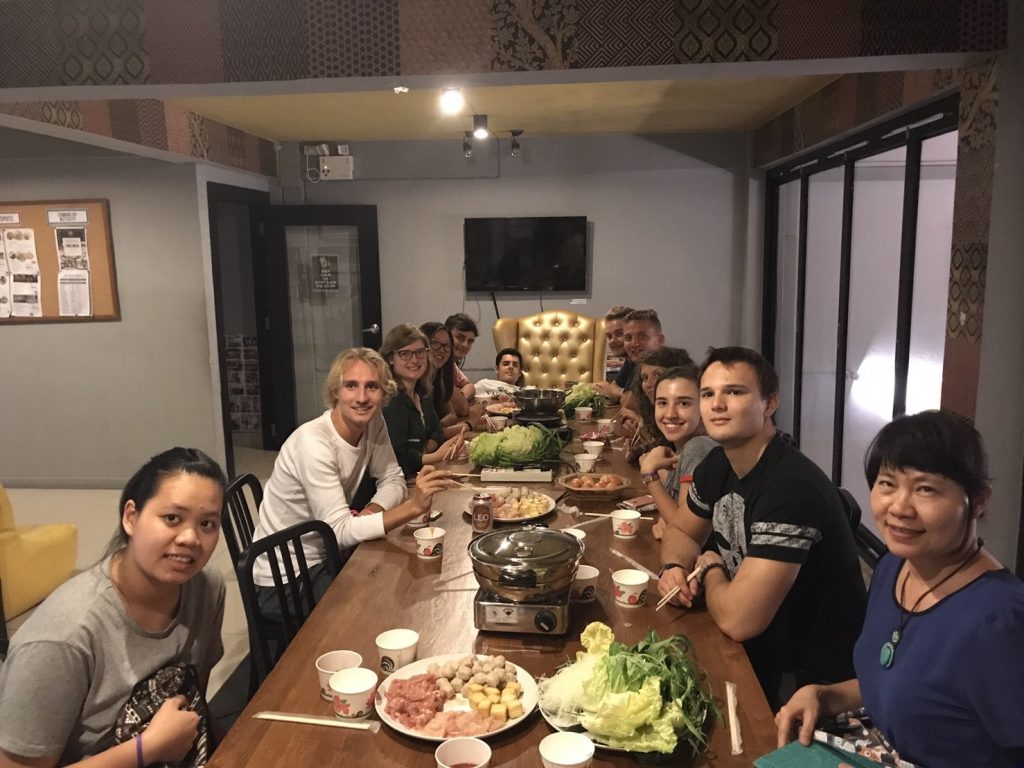 On the table. The table is designed to have a space in the middle for placed a stove of burning charcoals which looks like a bowl. Then there is a barbeque plate, it mostly looks like a circle dome and a moat around it. There is a soup kettle so you can add more soup. There are a dish, bowl, spoon and fork with chopsticks for customers.
          There are many types of this Thai BBQ. There are restaurants where your food is served in a set including meat, eggs and vegetables, and Buffet styles restaurants where you can walk to the main table and choose your own ingredients. Some restaurants have beef, pork, chicken seafood including squid, fish, prawns. There are also other side dishes like fried snack, dim sum, salad and other thai food. Some restaurants also have delivery service for who order a set of food with stove, charcoal and grilled plate. Then, they will come to pick the stove up the next day. You don't need to return it to the shop by yourself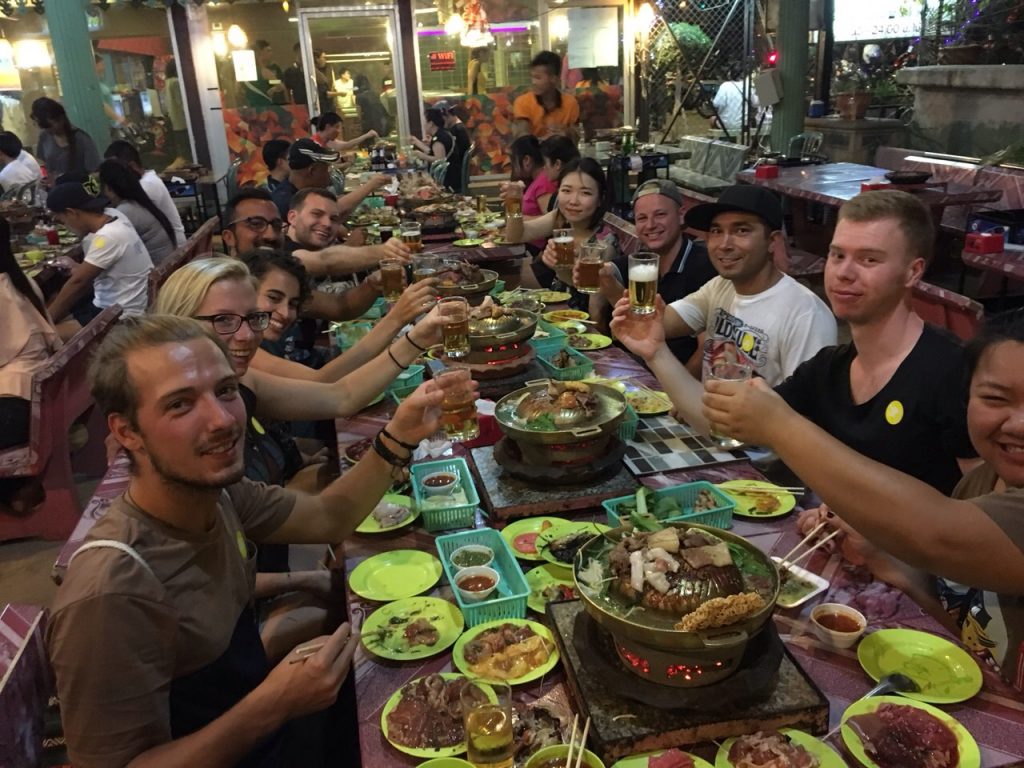 There is one Thai BBQ buffet restaurant in Bangkok we suggest you to try. This place is not Bangkok attraction but it is just next to the river. Here is "Mukata Rimnam: Waterfront Mukata" at Pinklao area. It opens 4 p.m. – 12 a.m. everyday.  And just 5 minutes away from the Pinklao Pier. This restaurant is just next to the Pinklao bridge. You can also enjoy the Chaophraya riverview while having meal.    
          Let our Everyday Bangkok Hostel offer you a memorable moment with peaceful place during your stay, lead you through experience new dazzling cultural and lively living life-styles in Bangkok. With nice accommodation and friendly staffs ready to your wonder of any information request. Check out this one of best guesthouses in Bangkok room rates at www.everydaybangkokhostel.com. Have a good trip and See you soon!
LittleSparrow